A Night at the Museum:  The Age of Aquarius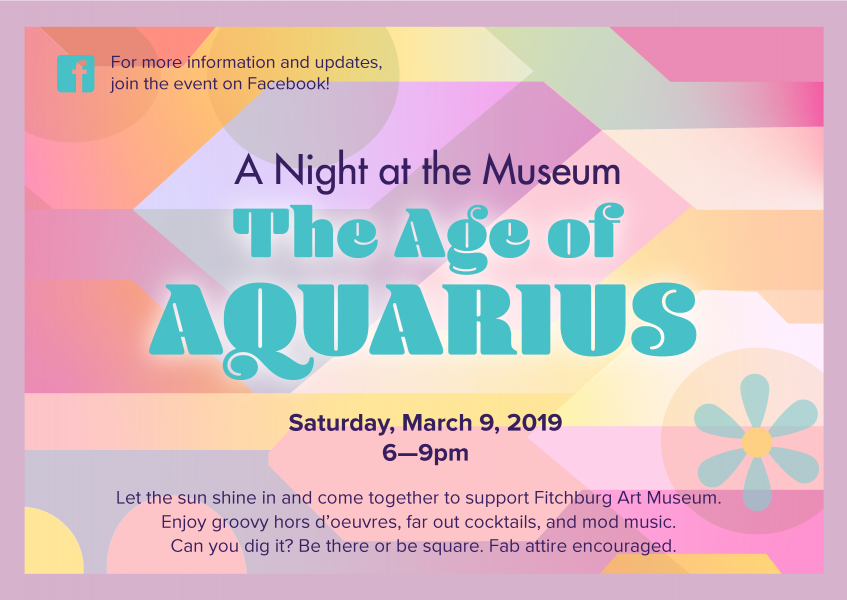 Saturday, March 9  6 – 9pm
Enjoy groovy hors d'oeuvres, far out cocktails, and mod music. 
Fab attire encouraged.
Can you dig it?  Be there or be square.
A Night at the Museum provides support for FAM's education initiatives, exhibitions, and special programs. Our theme this year is inspired by the spring exhibition Fire and Light: Otto Piene in Groton, 1983-2014 as well as the 50th
 anniversaries of the Apollo 11 moon landing and Woodstock.
To become a sponsor now, 
click here.
Proceeds from the 
Age of Aquarius
will provide necessary support for the museum's education, outreach, and public programs. Your help is appreciated.
Event Committee:
Lynne Benoit, Deb Faucher, Cheryl Gaudreau, Roderick Lewin, Achla Madan, William McSheehy, Nadine Price, Jocelynn Roetzer, Susan Roetzer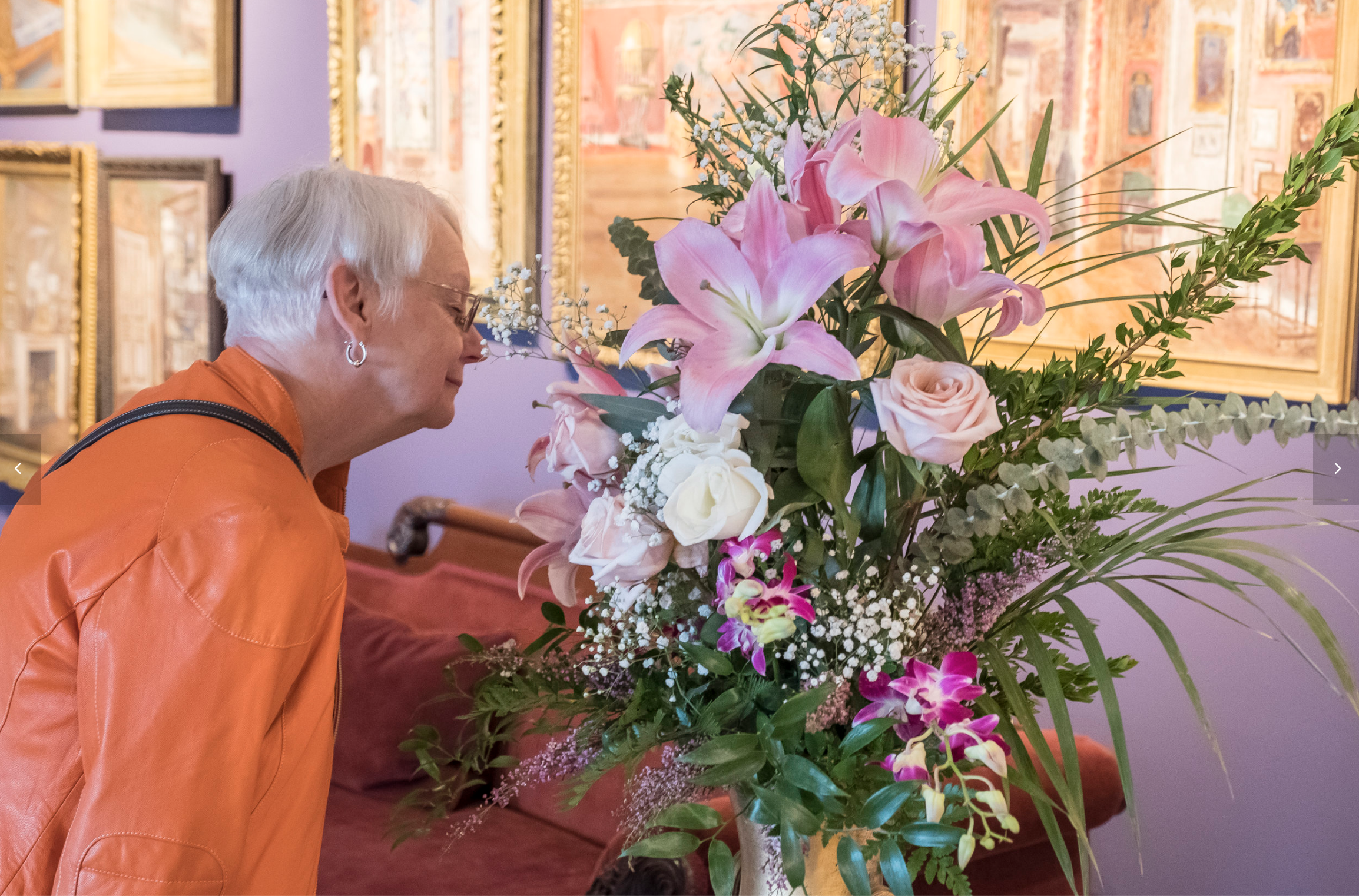 Thursday, April 25th 1-5pm
Friday, April 26th – Sunday, April 28th 11-5pm
Champagne Reception  
Friday, April 26th 6-8pm 
Every spring FAM collaborates with the Laurelwood Garden Club to showcase floral interpretations of our collection and special exhibitions. Stay tuned for more details about the schedule of events.
Are you interested in creating a floral arrangement this year?
Come to a Laurelwood Garden Club meeting on the second Friday of each month at Fitchburg Art Museum or email 

events@fitchburgartmuseum.org

 for more information.