April Vacation FAMily Art Workshop
---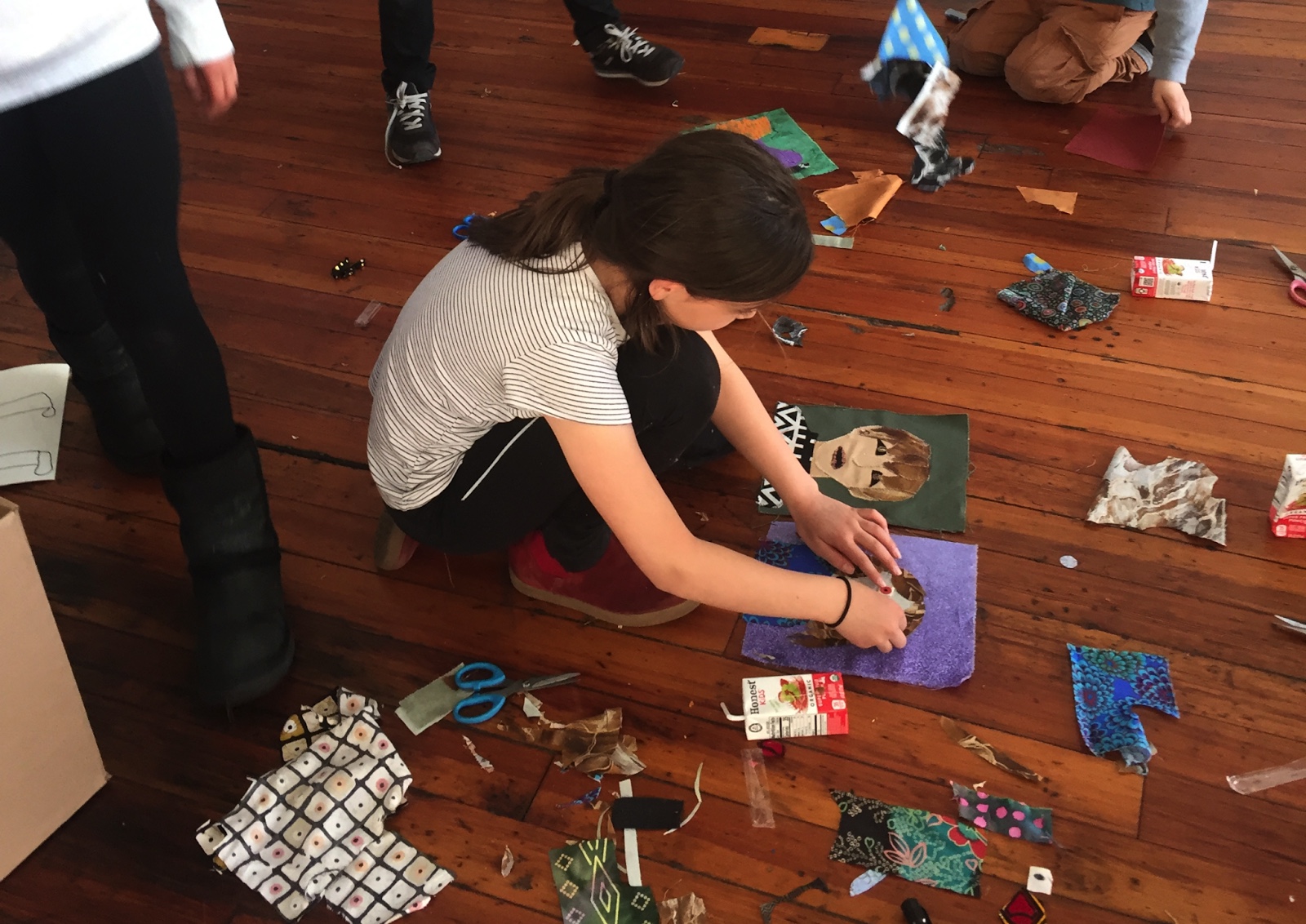 ---
Cost: FREE
Join the Fitchburg Art Museum and artist Clara Wainwright for an art project inspired by… YOU! Clara will demonstrate how to use cloth, scissors, and a little creativity to make seriously cool self-portraits. The portraits made in these workshops will become part of a special Fitchburg Community Quilt to be displayed in the Fitchburg Art Museum. 
These workshops are for kids ages 6-13 and a favorite grown-up.
Kids and adults participate.
---
Please click on your preferred date and time below to register for one workshop only.
Wednesday, April 20, 2022
Thursday, April 21, 2022
---
These workshops are made possible by a generous donation in honor of educator, artist, and community activist Lionel Reinford. The Lionel Reinford Arts Enrichment Program exists to bring Fitchburg students together with working artists to create community-engaged public art projects.
About the artist:
For the past 30 years, Clara Wainwright has worked with more than 50 community groups, creating collaborative quilts which celebrate their diverse stories and dreams. These quilts hang in schools, hospitals, hospices, community centers, and churches across the Greater Boston area. Her quilts are also in the collections of the Museum of Fine Arts, deCordova Sculpture Park and Museum, Addison Gallery, the Cape Ann Museum, Mass General Hospital, Fidelity, and Associated Grantmakers.
In addition to making quilts, Clara has been involved in creating public celebrations – The Great Boston Kite Festival in 1969, First Night in 1976, The Boston Street Olympics, The Newbury Street Paseo Awards, The Faith Quilts Project, and Mending Boston (a response to the Boston Marathon tragedy).