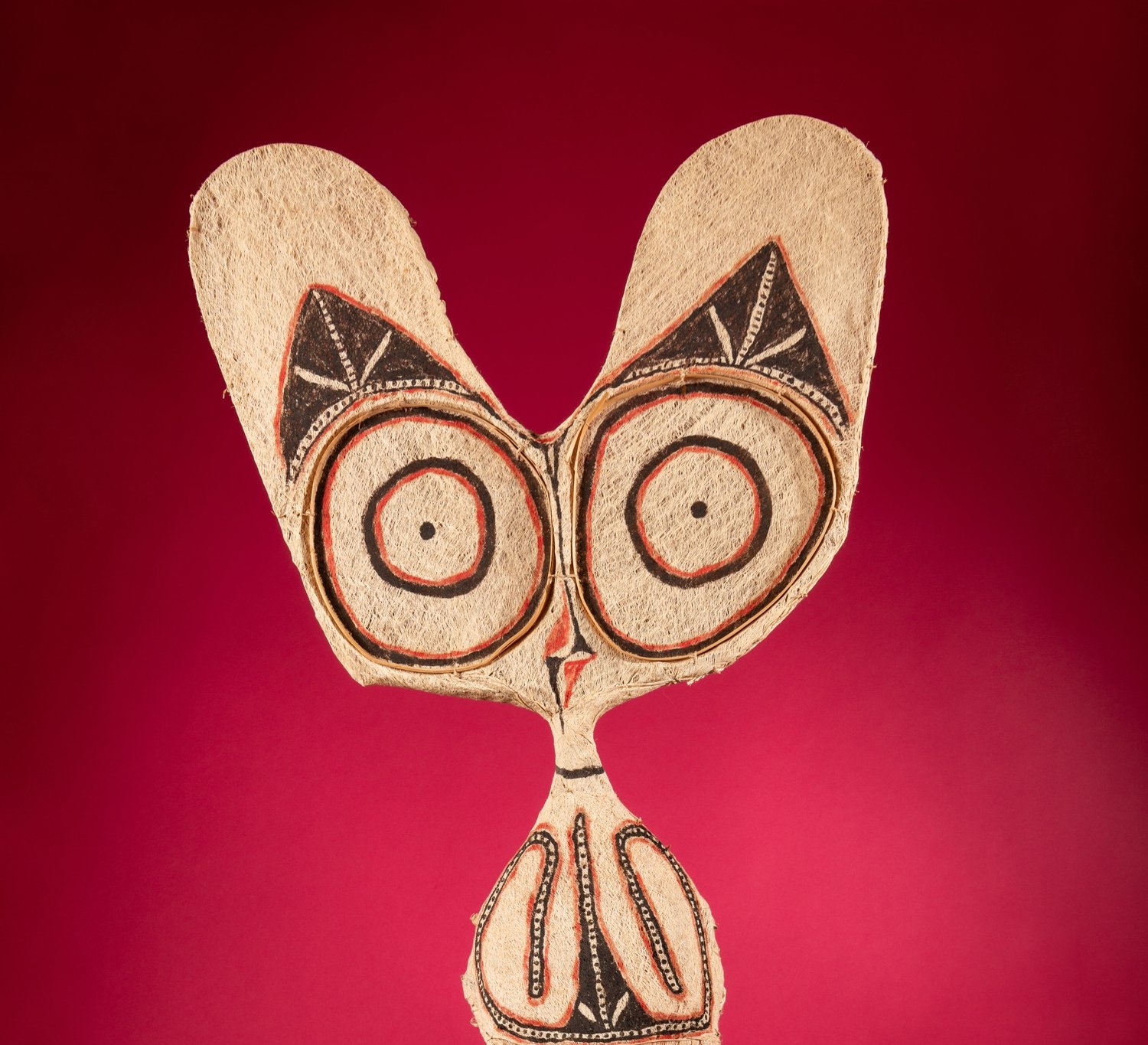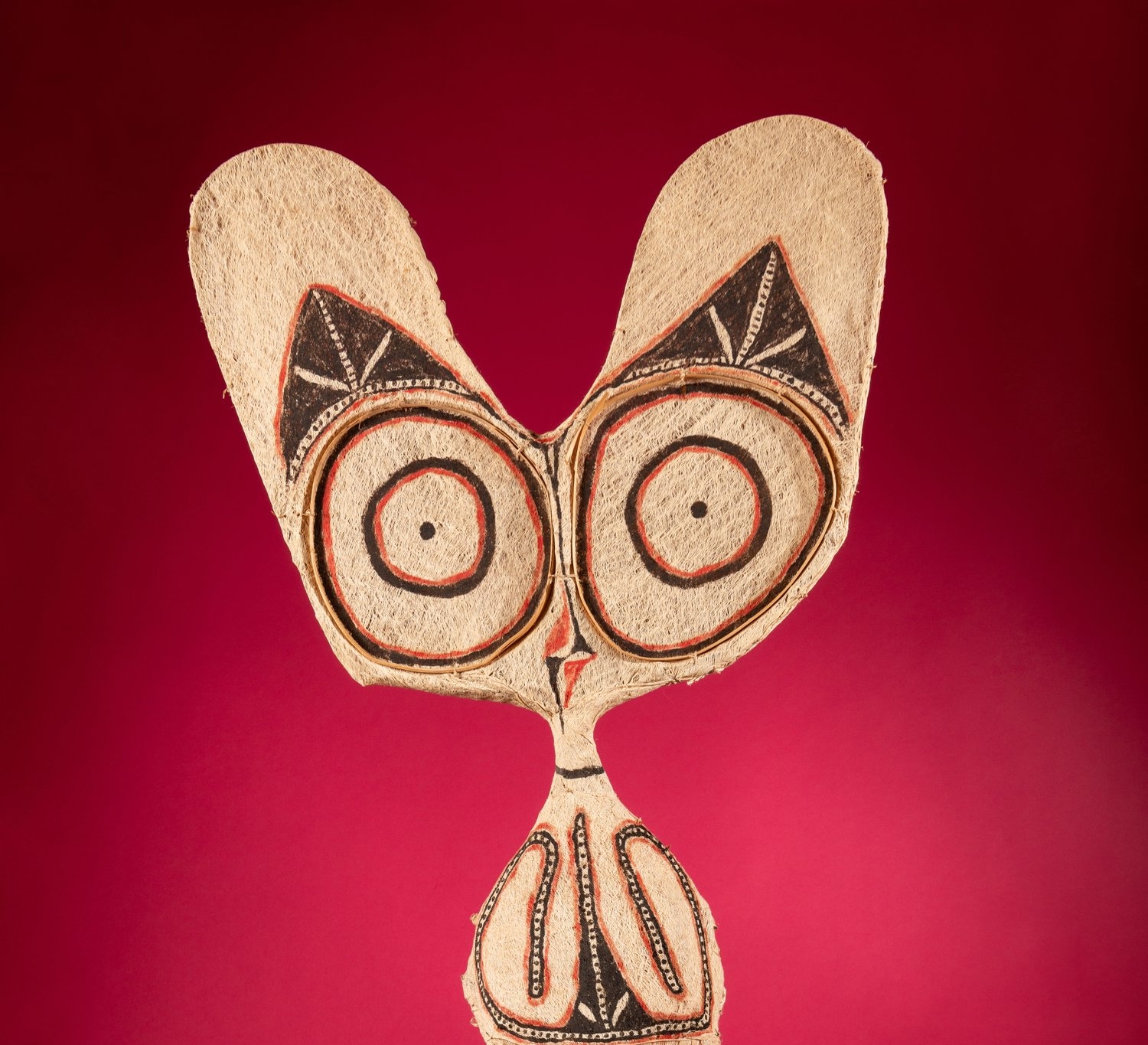 BAINING ARTIST, GAZELLE PENINSULA, EAST NEW BRITAIN, PAPUA NEW GUINEA (OCEANIA), NIGHT MASK (KAVAT) (DETAIL), MID-TWENTIETH CENTURY (C. 1965-1969), WICKERWORK, BARK CLOTH (TAPA), PIGMENT, COURTESY OF THE HELEN SLOSBERG COLLECTION OF OCEANIC ART IN MEMORY OF HER BROTHER ISRAEL SAGOFF, GIFT OF THE WORCESTER ART MUSEUM, PHOTOGRAPHY © 2018 CHARLES STERNAIMOLO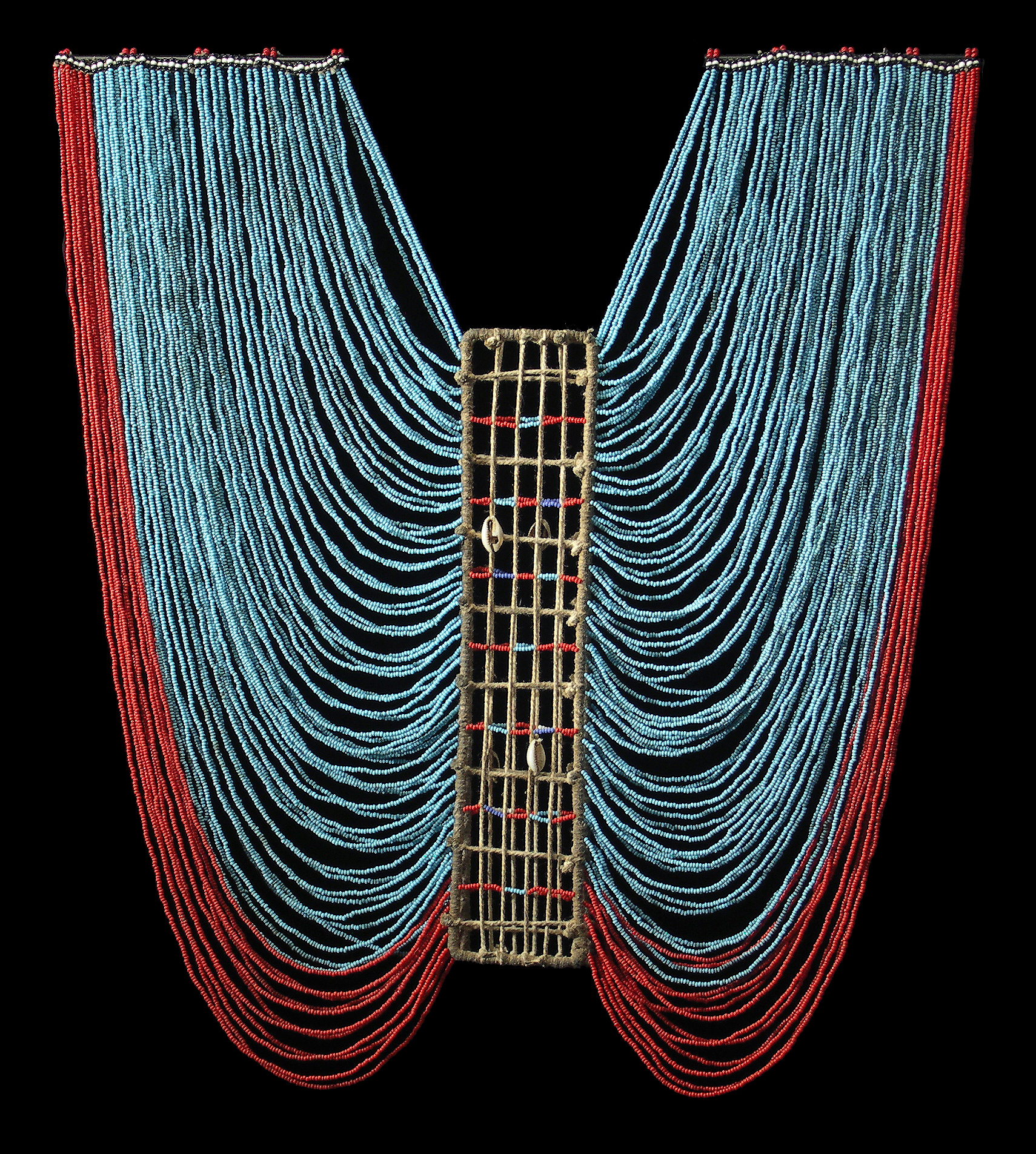 DINKA ARTIST, SUDAN (AFRICA), WOMAN'S VEST, MID-TWENTIETH CENTURY, BEADS, FIBER, PURCHASED FROM THE HAMILL GALLERY, BOSTON, WITH FUNDS FROM THE SINON COLLECTION FUND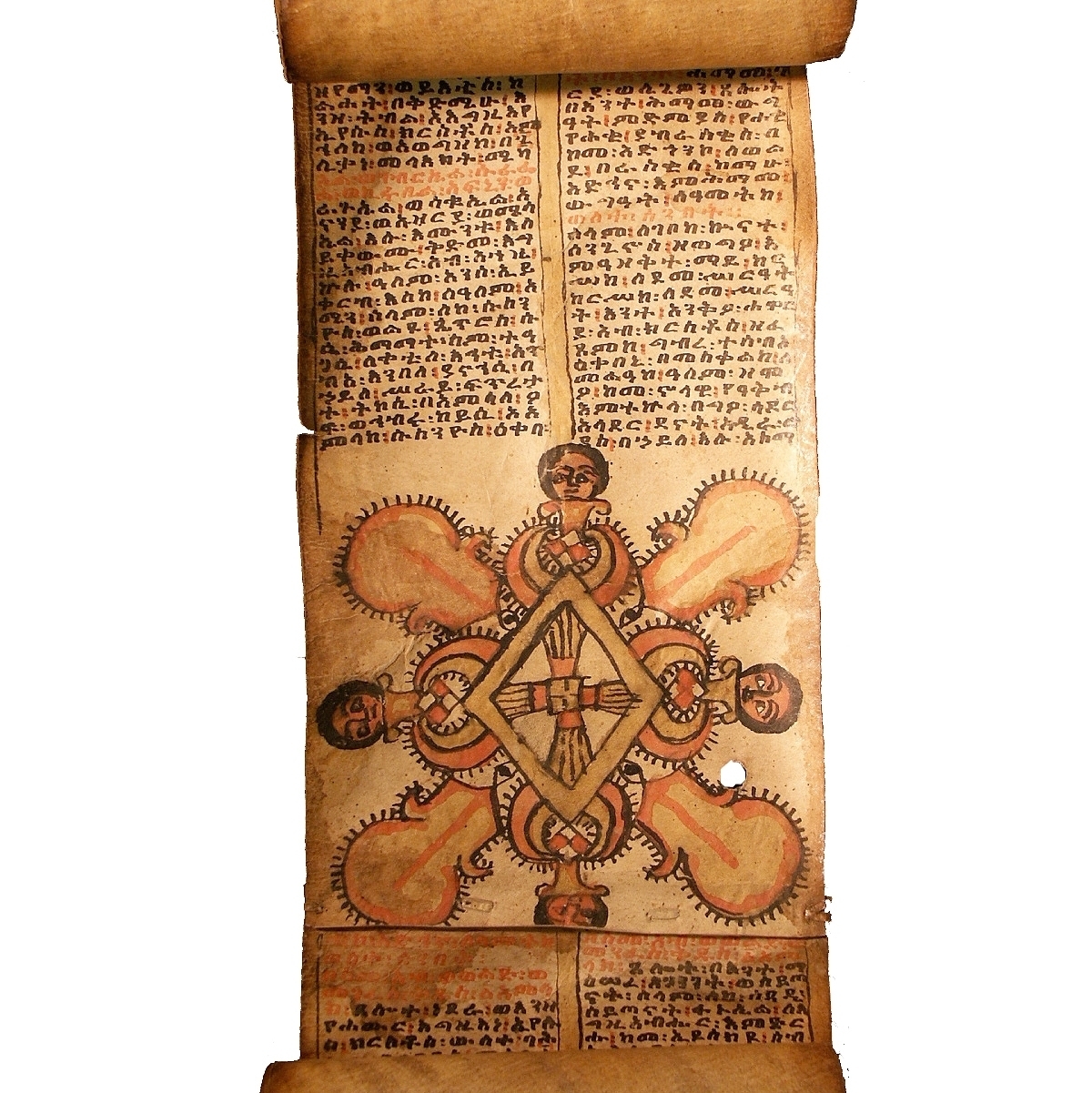 TIGRINYA ARTIST, TIGRAY REGION (ETHIOPIA), 'HEALING' SCROLL, MA'ERO QUMÄT ("FULL SIZE") OR YÄ BRANNA KETAB ("WRITTEN ON SKIN"), LATE 19TH- OR EARLY 20TH-CENTURY, VELLUM, PIGMENT, GIFT OF BOBBI AND TIM HAMILL
Moving Objects: African and Oceanic Art from the FAM Collection
Moving Objects, FAM's new exhibition of African and Oceanic Art, recognizes the significance and dramatic visual presence of work from Africa and the Pacific Islands through the exploration of the migrating object. In celebration of the generosity of FAM's friends, whose donations have shaped the collection, the exhibition tracks each object's unique journey to the Museum from its respective point of origin.
Along with many other individuals who have added significant objects to this collection, Dwight and Anna Heath, the Genevieve MacMillan-Reba Stewart Foundation, and William Teel have contributed the core of FAM's collection of African and Oceanic Art. Their gifts have enhanced and diversified FAM's holdings, as each object contains its own story of acquisition and migration.
Moving Objects captures the breadth of work in its collection, juxtaposing some of FAM's earliest acquisitions, like the Tongan Tapa Cloth donated by Miss Cora Hatch of Fitchburg in 1931, with more recent acquisitions, like the Baining Spirit Mask from the Worcester Art Museum. Some gifted to the museum, some acquired from the artists themselves, the exhibited objects and their stories show how the African and Oceanic collections evolved at the Fitchburg Art Museum.
This exhibition has been funded by a generous grant from the Genevieve McMillan-Reba Stewart Foundation.