NATHAN CLARK BENTLEY:
WAITING FOR THE NIGHT
---
June 26, 2021 – September 5, 2021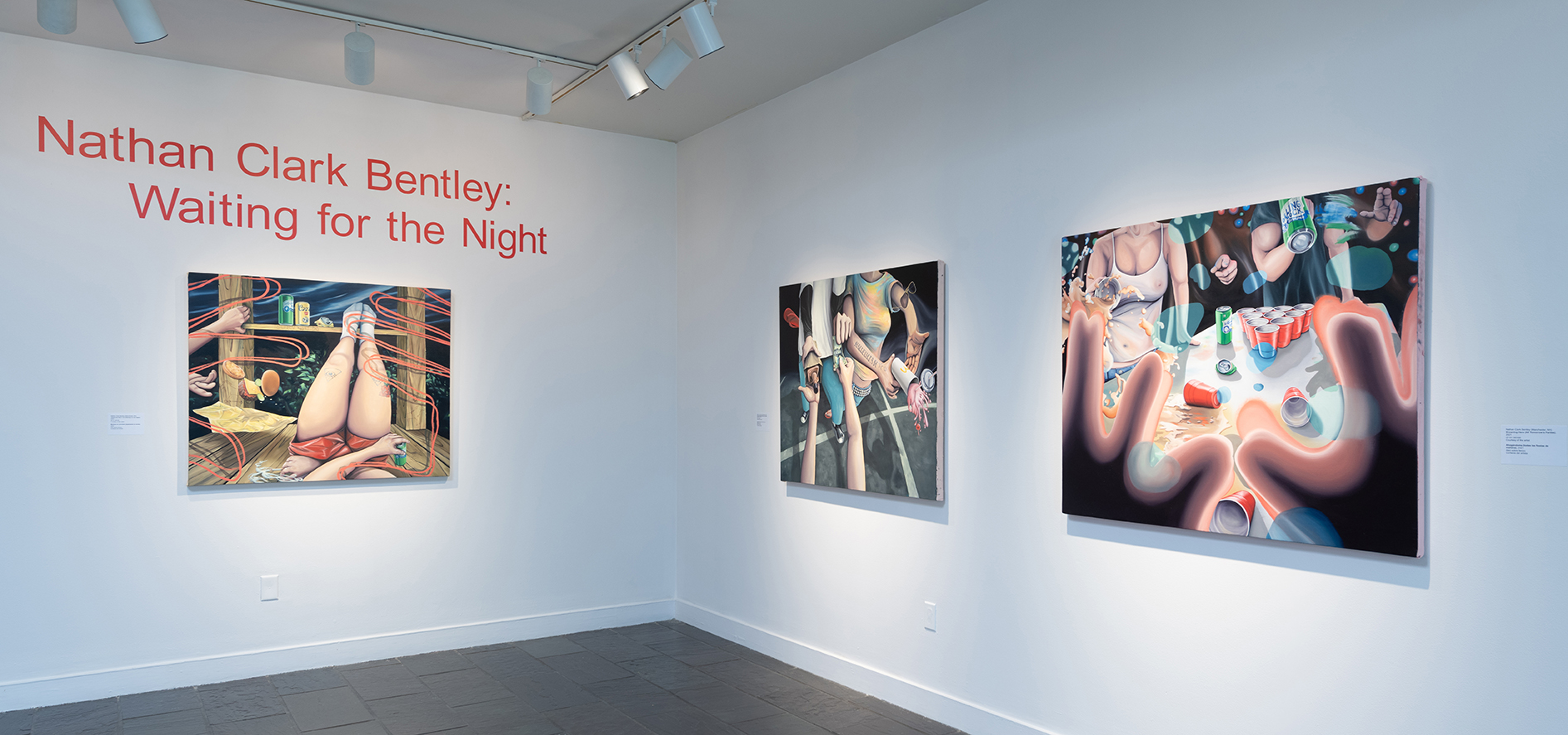 Photo by Charles Sternaimolo
This exhibition features an entirely new body of work by New Hampshire artist Nathan Clark Bentley, the First Prize winner of FAM's 84th Regional Exhibition of Art & Craft in 2019. During the pandemic, Bentley spent time reflecting on the joys and regrets of his past. His new paintings are dreamlike narratives that combine memory and fantasy, and include images and symbols from American youth culture that reference popular music, consumer products, stereotypical gender roles, and various familiar addictions.