---
March 10, 2021 – April 12, 2021, virtual exhibition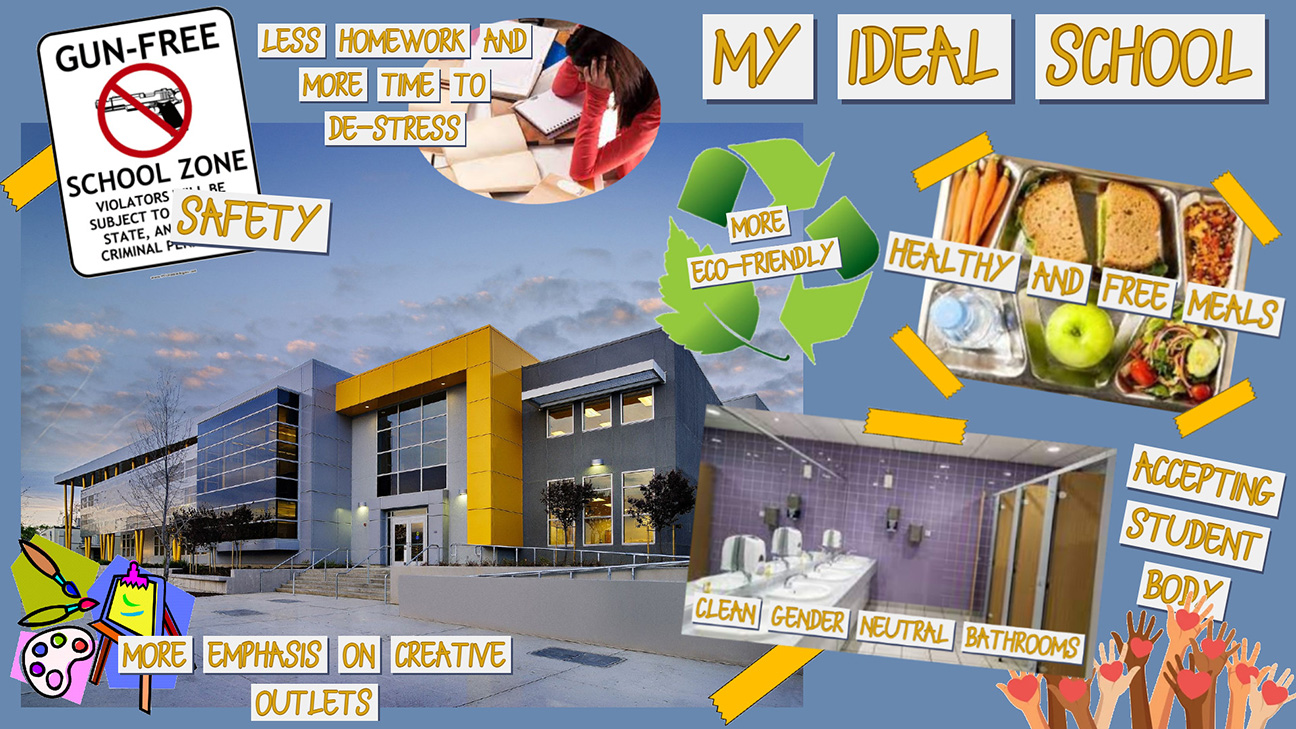 Portrait of a Graduate is a multiyear grant project from the Barr foundation that has engaged over 2,500 students, teachers, employers, and families in voicing their opinions about what school should be like. Our goal is to ensure all high school graduates are ready to thrive in college, career, and community.
The Portrait of a Graduate art show features student artists from Fitchburg, Gardner, Leominster, Winchendon and MWCC Early College programs. In these works of art, they share their visions for what school could be. We wanted to make sure we captured the ideas of students with as much equity as possible, so students were invited to share their ideas about reimagining school in whichever format felt most comfortable. You will see a variety of works here from pencil and paper to digital media.
Unique to this exhibit is an opportunity for you to participate in our arts-based research: We asked each student artist to explain how their creation connects to their Portrait of a Graduate vision. Now we need your help to communicate to the students on what you observe and feel as you engage with their art. As you view the works here, please give yourself time to absorb and reflect on what you see. Take a minute to recognize the emotion and hope that these students poured into each work of art. In the comment section below each artwork, please share a reaction word, phrase, or reflect in greater detail. This is not a critique on skill or design, but your communication about what you felt while reflecting on the students' artwork. Help encourage our young artists with the gift of your time and feedback!
Later this month, we will finally unveil the draft of Portrait of a Graduate that has come from all your input. Please join us on March 30th at 6:30 pm for a Virtual Gallery Opening and Community Listening Session. In addition to viewing student artwork, we will be discussing the final draft of Portrait of a Graduate and getting feedback from you on what to improve and change. For the event link and details, visit: https://uwyv.mwcc.edu/support-our-efforts/attend/portrait-of-a-graduate-art-show/