Sky Art Event & Fire, Light, and Protest
Sunday, June 2, 2019 at 1:30 PM – 4:30 PM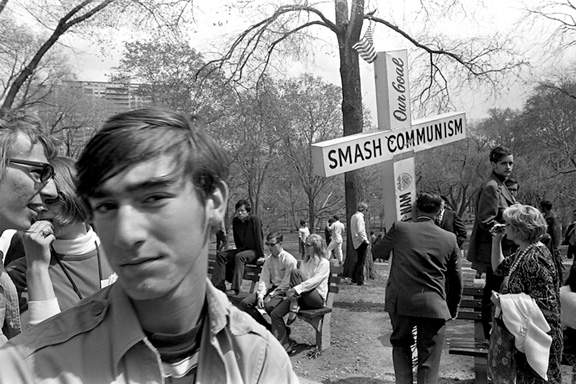 Join us for two programs on the last day of Fire and Light: Otto Piene in Groton, 1983–2014.
At 1:30 pm, be part of a conversation with exhibiting artist Joe Landry on his photographs of the Summer of 1969 in Boston and Curator Lisa Crossman on the work of Otto Piene. FREE with Museum admission.
Then join our special Sky Art Event at 2:30 pm at Lowe Playground (located across the street from the Museum on Elm Street).
Help fly one of Otto Piene's inflatable sculptures, or swing by to observe and draw. Drawing supplies and tables will be available for children (and adults) to draw the floating sculptures. If you are interested in participating in the event, please contact Terrana Curatorial Fellow Candice Bancheri for more information: fellow@fitchburgartmuseum.org. All are welcome!