February 9, 2019 – June 2, 2019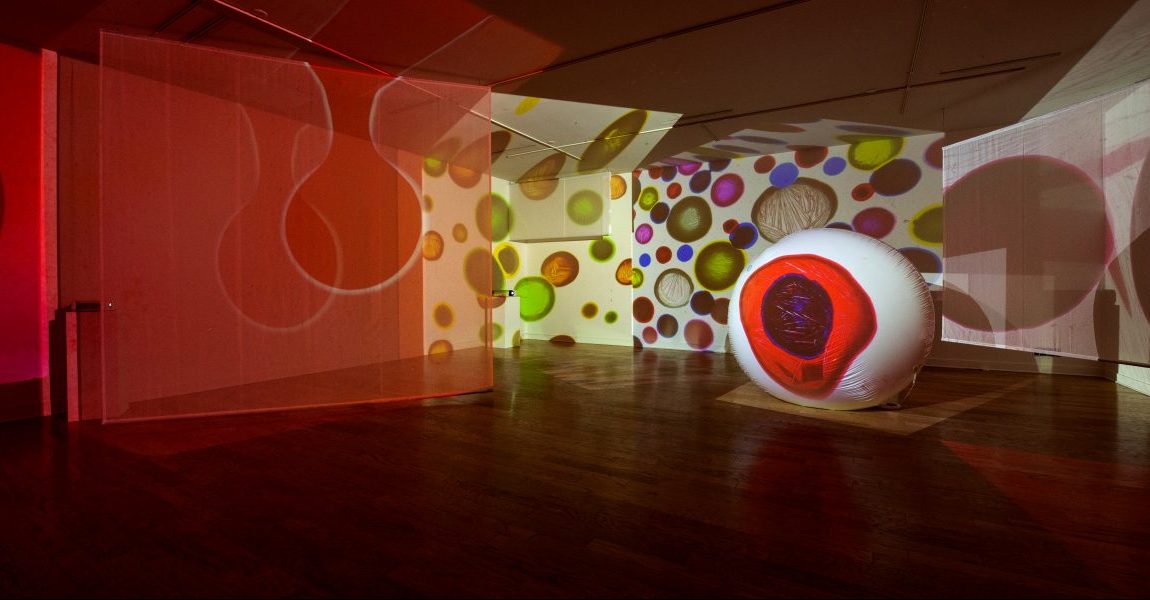 Otto Piene, Proliferation of the Sun, 1966/1967, re-staged for the Neue Nationalgalerie in 2014, 35-minute multimedia performance, installation view, Fitchburg Art Museum, 2019. Photo credit: ©2019 Charles Sternaimolo
Fire and Light explores the work of internationally renowned artist, Otto Piene (b. Germany, 1928–2014), focusing on his major threads of production since the mid-1980s when he moved to Groton, MA. Piene's relentless exploration of light through the elements of fire and air led to groundbreaking achievements in art and technology, as he continued to push the boundaries of visual perception and sensory experience through new media. Fire and Light offers a rare opportunity for visitors to experience Piene's immersive installations, paintings, and sculptures.
In honor of Piene's vision of participation and contemplation, the Fitchburg Art Museum invites you to join us for the following events:
Opening Reception  Saturday, February 9, 3 – 5 pm
Light Robots Sunday, March 24, 1:30pm
Light Robot performance and conversation
 The Legacy Of Otto Piene Saturday, April 6, 1:30pm
Light Robot performance and panel discussion
Fire, Light, and Protest Sunday, June 2, 1:30pm
A conversation with exhibiting artist Joe Landry on his photographs of the Summer of 1969 in Boston, and Curator Lisa Crossman on the work of Otto Piene.
Sky Art Event Sunday, June 2, 2:30 – 4 pm
An Otto Piene inflatable sculpture will be flown in an outdoor event at Lowe Playground
(located across the street from the Museum on Elm Street)
Fire and Light is made possible thanks to the generous support of Elizabeth Goldring and the Otto Piene estate. The exhibition is sponsored in part by grants from the National Endowment for the Arts, Carol and Carl Canner, Patricia La Valley and Geoff Hargadon, and the Simonds Lecture Fund. Technical Support provided by Emerson College, Urban Arts Media Art Gallery. This exhibition is organized by Curator Lisa Crossman and Terrana Curatorial Fellow Candice Bancheri.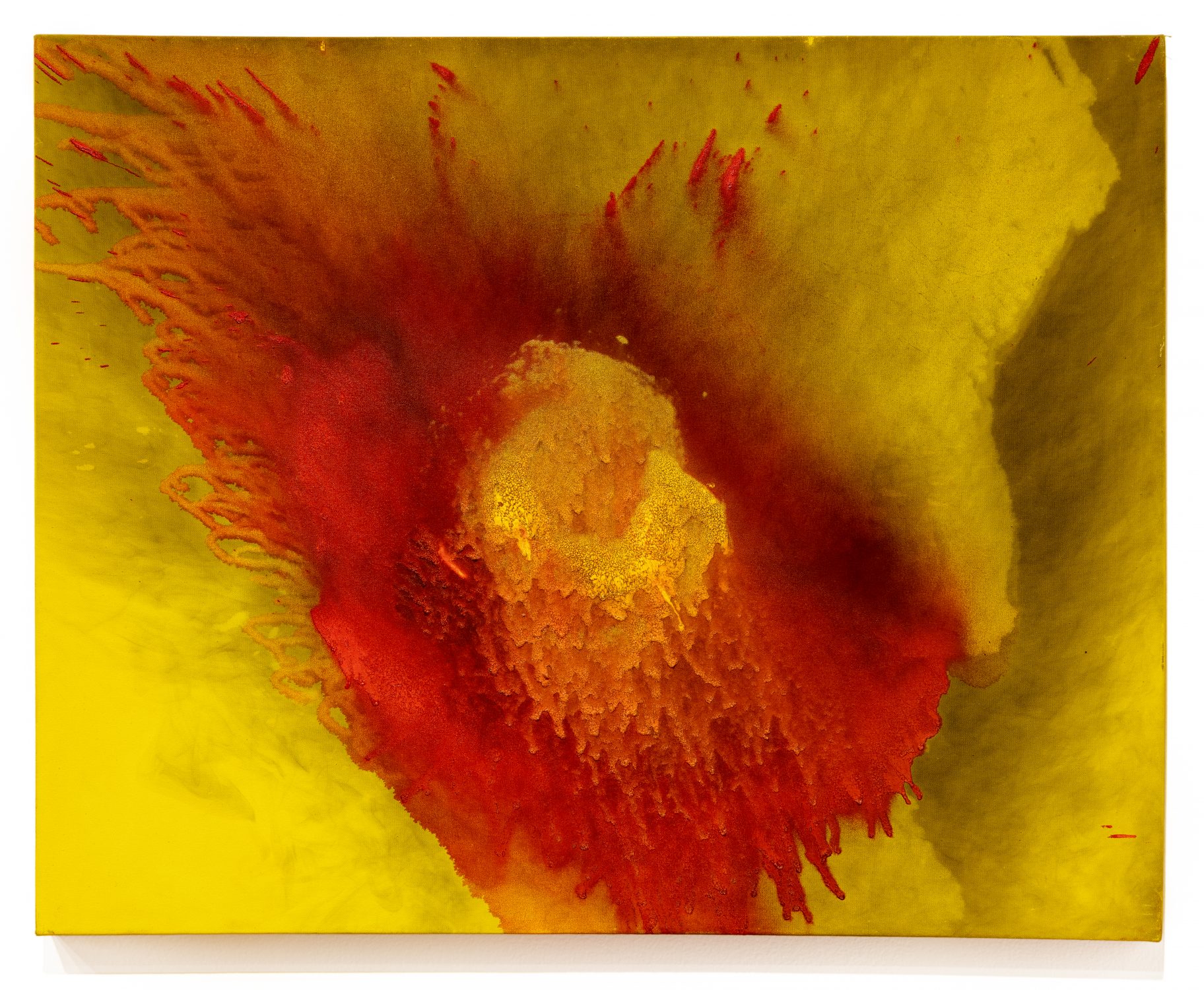 Otto Piene, Sulphur, 2001, oil and fire on canvas, 47.9 x 47.8 inches, Private Collection. Photo credit: ©2019 Charles Sternaimolo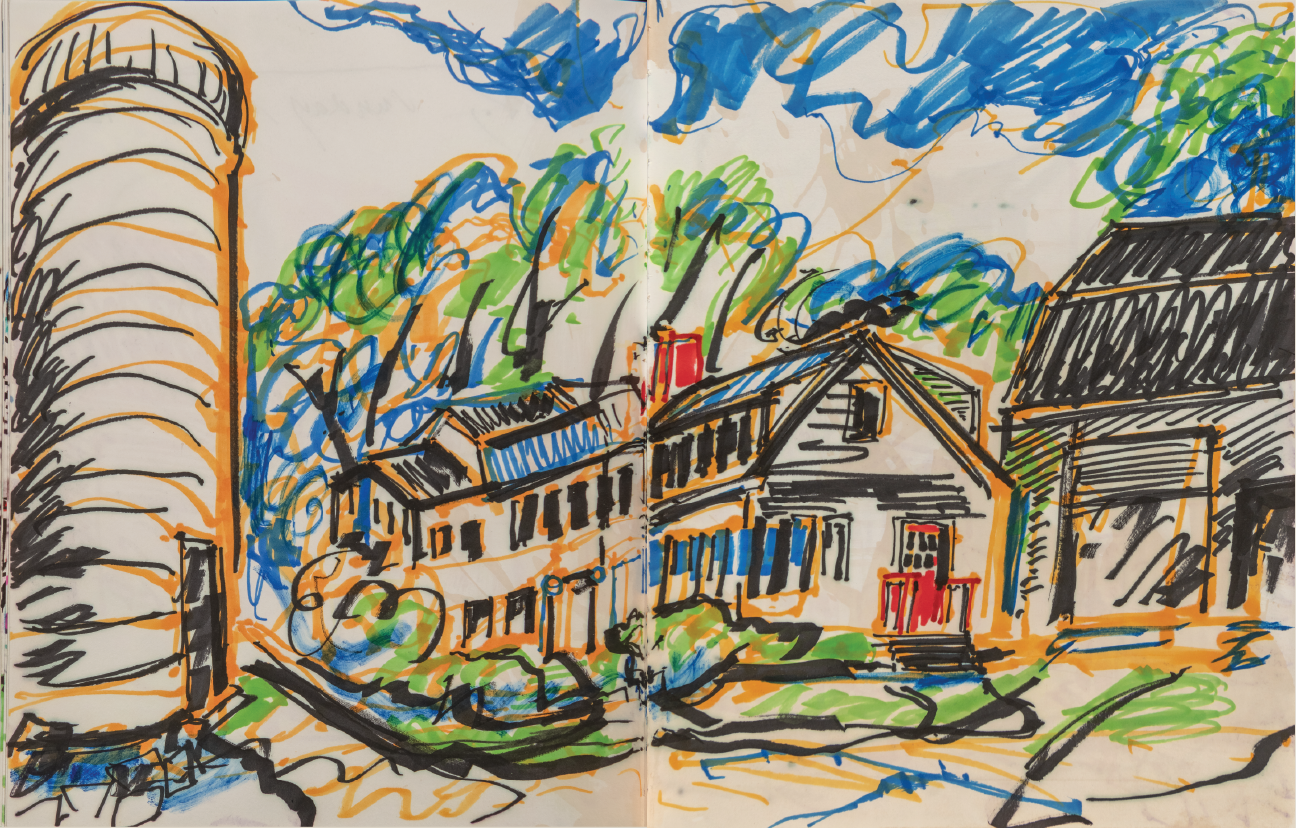 Otto Piene, Sketchbook: Groton, 2012, mixed media, 11 x 14 x ¾ inches, Courtesy of Harvard Art Museum/Busch-Reisinger Museum, Anonymous Gift. Photo credit: ©2019 Charles Sternaimolo.