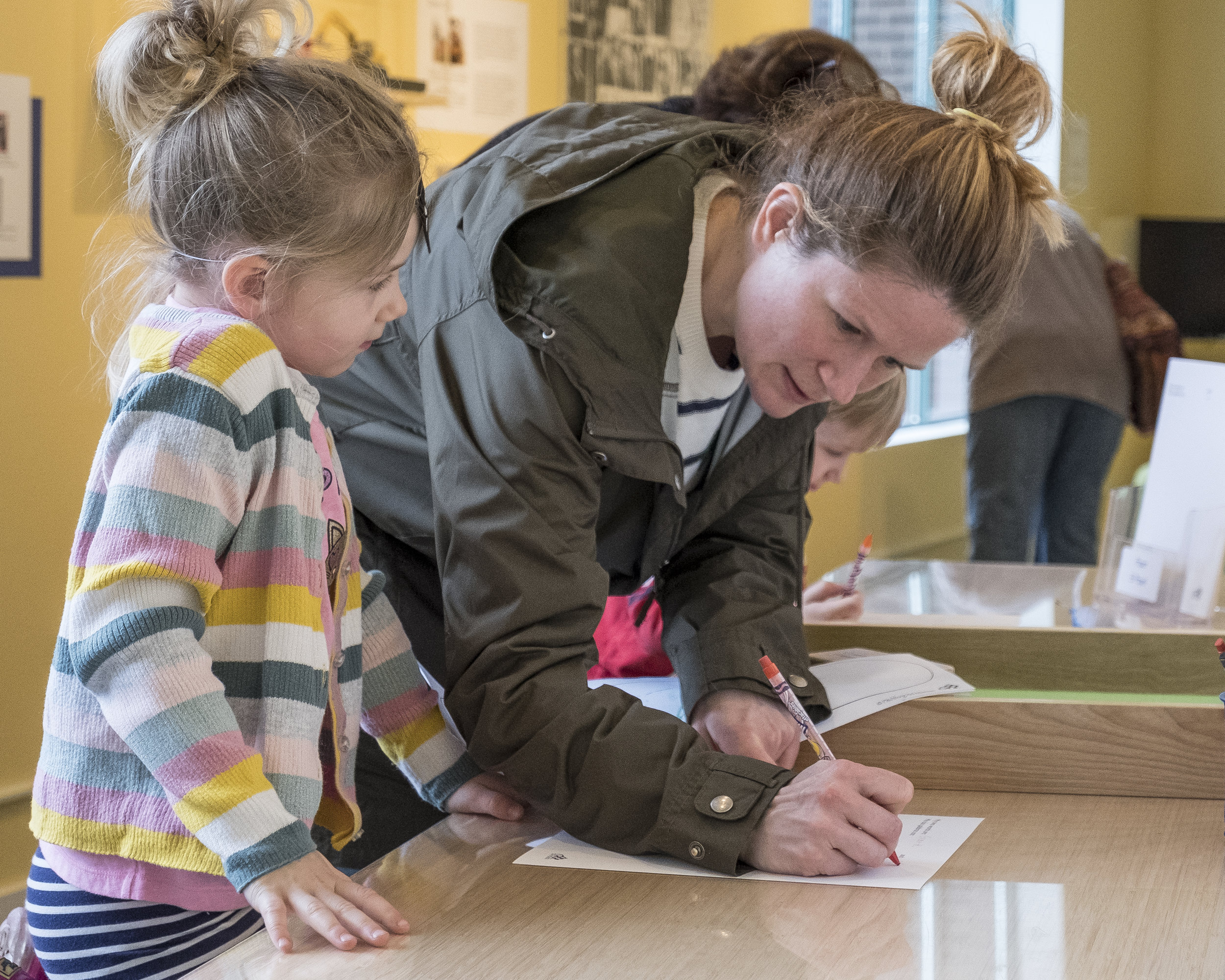 We invite you to belong to our FAMily! You can discover Ancient Egypt, explore Africa, evoke our founder Eleanor Norcross, or see something completely new in our changing contemporary exhibitions. Linger in our Learning Lounges where you can write your name in hieroglyphics, design an African mask, or try out the techniques used to create the art hanging in our galleries.  Celebrate spring and enjoy one of our most popular events of the year, Art in Bloom.  There is always fun at FAM!  
Your membership will support our commitment to learning, creativity, and community building as well as provide you with free admission, discounts, events and more.  
All FAM Members Enjoy:
Unlimited free admission to FAM

Invitations to programs, lectures, and special events

Timely information about FAM programs via email and snail mail

 Reduced rates on workshops, classes, and events

  20% discount on Museum Gift Shop purchases
MEMBERSHIP CHOICES
---
Individual – $40
Membership benefits for one adult.
Student / Senior – $25
Membership benefits for a full-time student or one adult age 62 or over.
Family/Household – $60
Membership benefits for immediate family and members of the same household.        
Contributor – $125
Family/Household Membership benefits plus:
Two complimentary guests when accompanied by member.  
Donor – $250
Contributor Membership benefits plus:
Wall Calendar

Listing in Annual Report
Norcross Society – $1,000+
The Norcross Society is the leadership giving circle for donors who support FAM with an Annual Fund gift of $1,000 or more.  Norcross Society members receive all the benefits of the Sponsor level of membership plus additional recognition for providing vital unrestricted operation support. To learn more about becoming a Norcross Society member, please click here.
Join now online or download this application to bring with you on your next visit or contact Aimee Cotnoir at or call 978-345-4207 x. 306
Library Membership – $75
A Library Membership offers library patrons free admission to FAM.  This one-year membership includes three reusable family passes as well as 6 one-time passes.  All library members receive regular updates to our exhibits, classes, and special events to share with anyone who borrows the pass.  Download the library application here or call 978-345-4207 ext. 306 to join today.
Library Membership Fee: $75
Gift Membership
A membership is the perfect way to share the Museum with the art lover in your life. Give a year of free admission, class and gift shop discounts, and more.  To give a gift now, please click here.
Corporate Membership
Our Corporate members provide critical operating support for FAM and our mission. Corporate members enjoy a wide range of benefits such as free admission for employees, public recognition for support, and reduced rates for meeting and event rentals. For more information about becoming a corporate member, please click here.