---
An important part of the mission of the Fitchburg Art Museum is to provide community-based works of public art for the City of Fitchburg and North Central Massachusetts. Public art projects organized by FAM all reflect or directly involve our community, and are designed by contemporary New England artists. At FAM, we believe that public art helps to beautify our region, stimulate the creative economy, and inspire civic pride.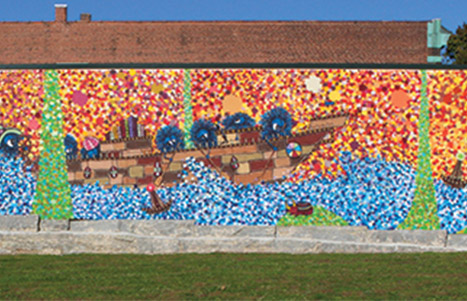 Caleb Neelon, That Was Fun, Let's Do More
This project was made possible through an Our Town grant for creative placemaking from the National Endowment for the Arts.