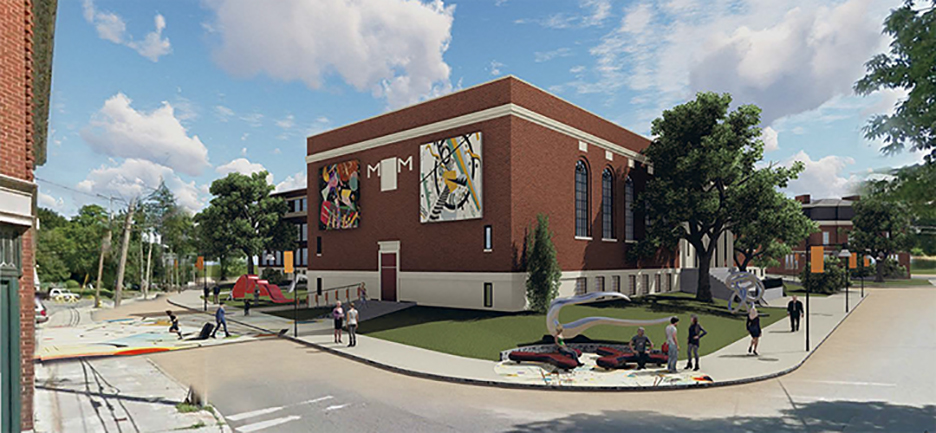 ICON Architecture's rendering of a restored and repurposed B .F. Brown building, part of the planned Fitchburg Arts Community.
In Fitchburg, Massachusetts, the Fitchburg Art Museum and NewVue Communities, a regional community development corporation, are working together to create approximately 60 units of affordable rental artist live/work space. The Fitchburg Arts Community (FAC) will be located on a campus of three distinguished historical buildings adjacent to the Art Museum in downtown Fitchburg.
Fitchburg is a New England mill town on the Nashua River, with 43,000 residents, 50 miles west of Boston at the western terminus of the MBTA Commuter Rail's Fitchburg Line. The city is the home of Fitchburg State University, and is currently beginning a downtown renaissance with three major projects underway: the Fitchburg Arts Community, the restoration of Main Street's 1853 City Hall, and the restoration of the Theater Block, a 1,600-seat performance venue across the street from City Hall.
The Fitchburg Arts Community will be focused around three former municipal buildings: the Fitchburg Academy (1869), City Stable (1889), and B.F. Brown Middle School (1923), one block from the city's historic Upper Common in the North of Main Neighborhood, the most culturally diverse neighborhood in North Central Massachusetts. The Fitchburg Arts Community is adjacent to Lowe Park (with athletic fields and playgrounds) and the Longsjo Middle School, and within walking distance of banks, shops, restaurants, YMCA, the Fitchburg Public Library, the Fitchburg Historical Society, and the new River Styx Brewery.
The Fitchburg Arts Community will include a variety of 1, 2, and 3-bedroom apartments, along with studio/workspaces and other artist amenities currently under design. Most units will be affordable, available to artists with annual family incomes between approximately $25,000 – $55,000. Approximately 30% of the apartments will be market-rate units. Projected affordable rents will be $800-$850/month (1 bedroom, 602-778 sq. ft), $950-$1,050/month (2 bedrooms, 725-1,287 sq. ft.), $1,150-$1,200/month (3 bedrooms, 1,388-1,454 sq. ft.). 
The Fitchburg Arts Community will be available to those who work in Creative Industries as defined by the Massachusetts Office of Housing and Economic Development, including artists, artisans, architects, designers (graphic, product interior, fashion, digital games), photographers, film and video makers, musicians, theater professionals, dancers, performers, and professionals working in advertising, marketing, and cultural non-profits.
The City of Fitchburg has approved the sale of the buildings to NewVue Communities, and design work is underway with ICON Architecture, a Boston firm responsible for the Appleton Mills Studios in Lowell, and the Westinghouse Live/Work Lofts in Hyde Park. Financing is being finalized, and construction should begin in the near future. 
The Fitchburg Art Museum is committed to working with FAC residents to create, nurture, and sustain a creative community in Fitchburg. This partnership will include professional development, cross-programing and marketing, public art, and other opportunities.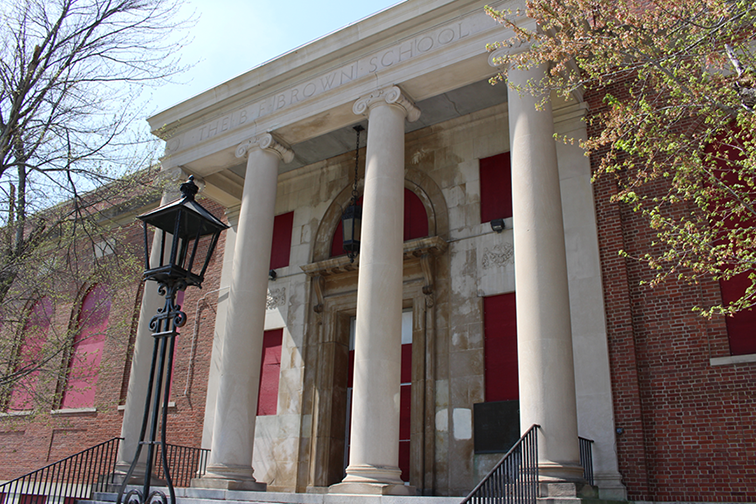 BF Brown Consists of three different buildings that are intended to house creative individuals and their work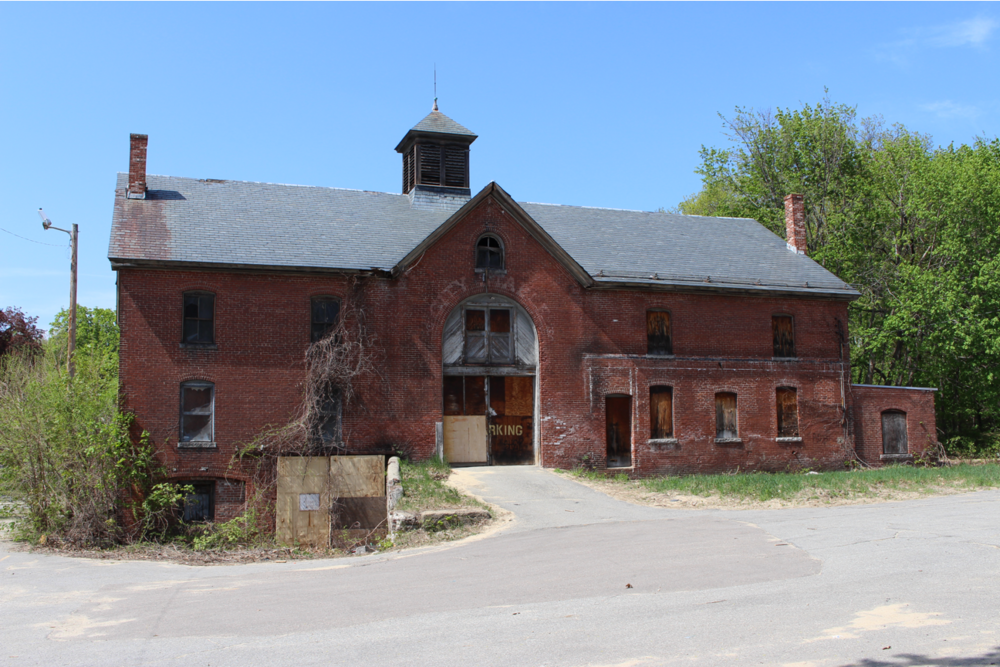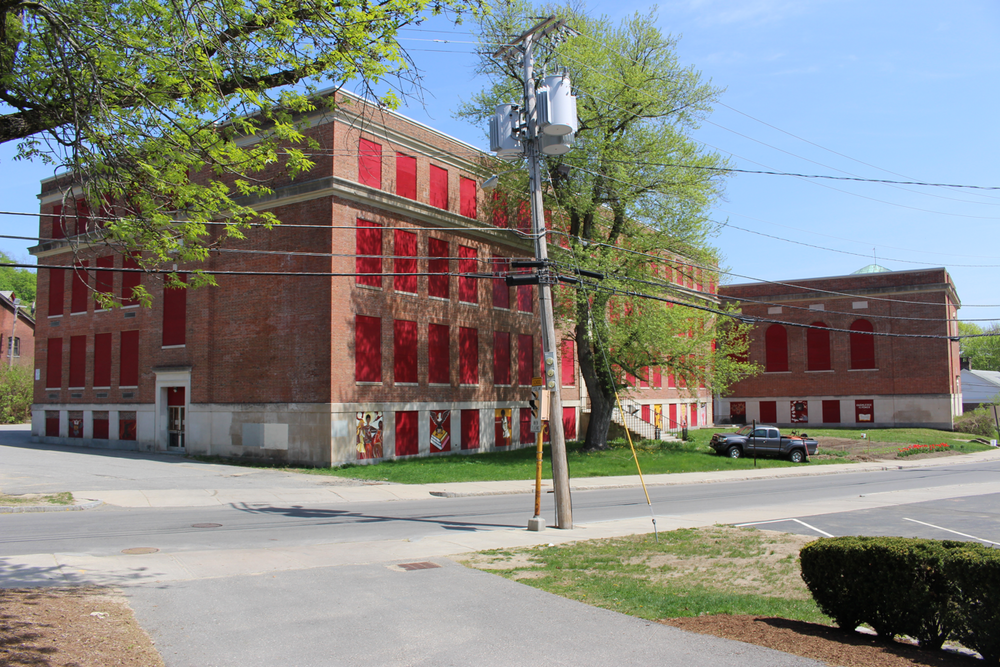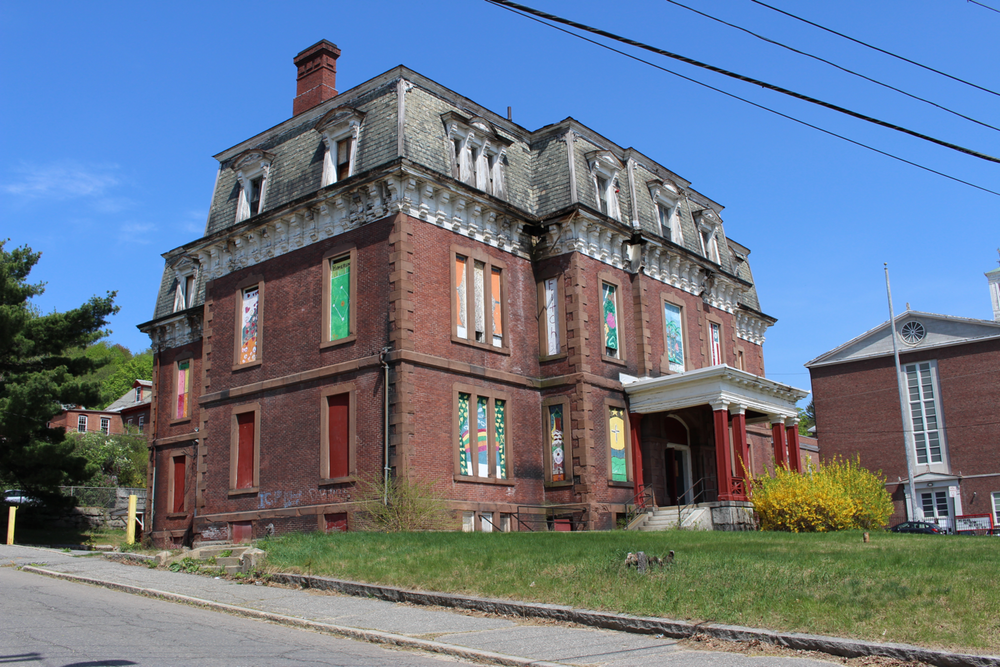 Press Concerning FAM's Work with BF Brown: