Eleanor Norcross 1854 – 1923 :
Artist, Collector, and Museum Founder
---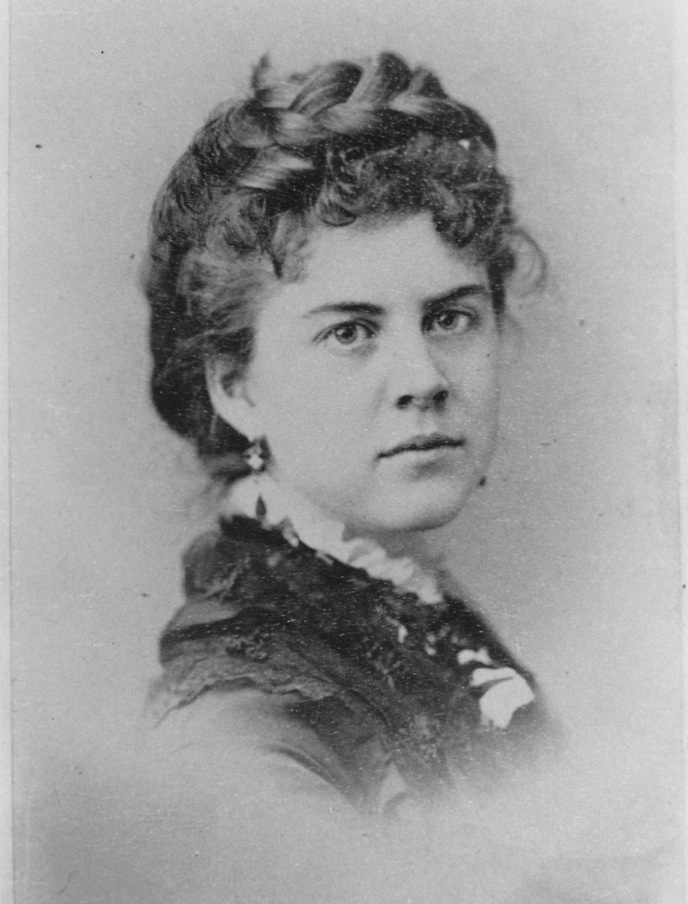 Early Life and Family Life
Known as one of Fitchburg's celebrated citizens, Eleanor Norcross was born June 24, 1854 as Ella Augusta. She grew up in Fitchburg, Massachusetts, daughter to Amasa Norcoss (a lawyer who became the first mayor of Fitchburg), a State Senator and was eventually elected to the U.S. House of Representatives, and Susan Wallis, a schoolteacher. Both parents instilled in Eleanor a commitment to her community that she honored her entire life.
Due to the deaths of her younger brother Nelson Norcross, from scarlet fever at the age of three in 1863, and of her mother, from consumption at the age of 38 in 1869, Eleanor had a very close relationship with her father, Amasa, throughout her life.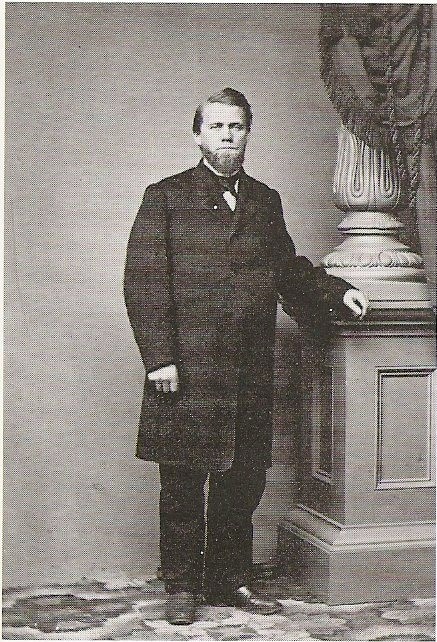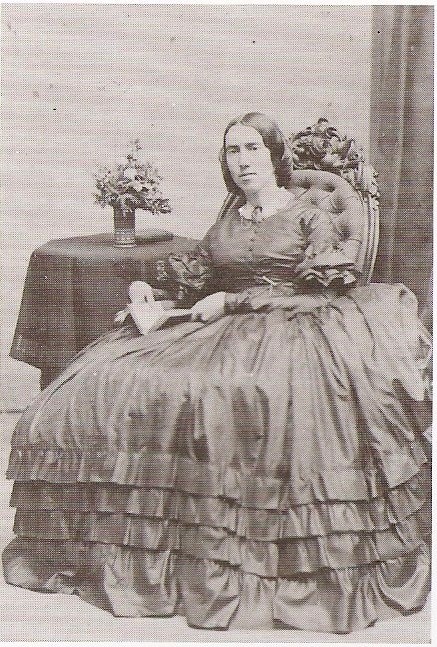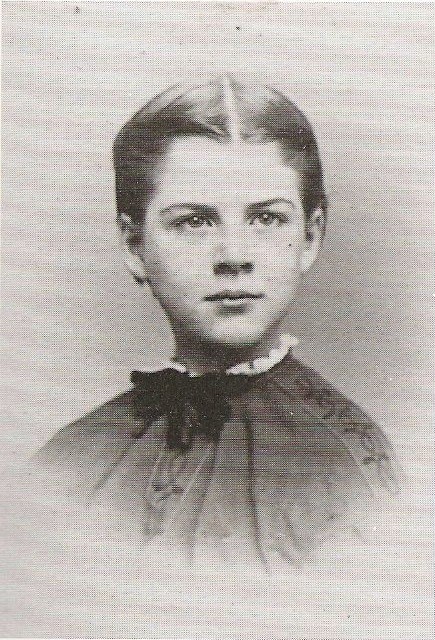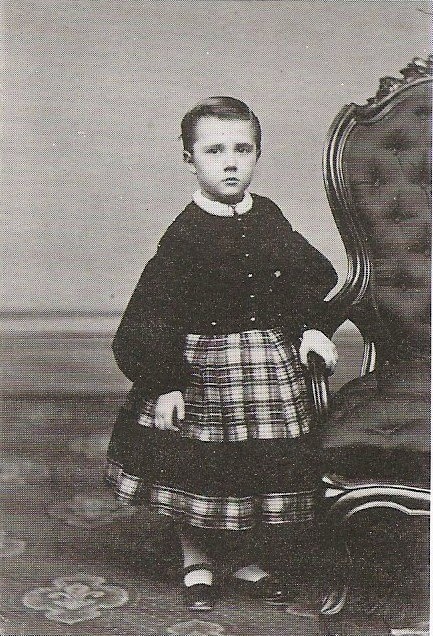 Amasa greatly encouraged Eleanor's career in the arts with financial support and frequent visits. Because Amasa never remarried, nor did Eleanor ever marry, they spent much of their lives in a companionship that gave her the freedom to pursue her interest in painting and collecting.
Eleanor lived in two different homes on Main Street in Fitchburg. (One of the homes, a town house opposite Fitchburg's Upper Common, is still standing). She attended high school at Fitchburg Academy and graduated at the age of 16. After earning degrees from Wheaton Female Seminary and the Massachusetts Normal Art School, she taught in Fitchburg public schools for one year.
An Accomplished Artist 
In 1878, at the age of 24, Eleanor moved to New York City to attend classes at the Art Students' League, where she would study for the next five years. Her teacher, noted American Impressionist painter William Merritt Chase, was so impressed with her talent that he urged Eleanor to continue her studies in Paris – the art capital of the Western World in the late 1800's. 
During the earlier part of her career Eleanor preferred to paint portraits and still lives. However, after 1900 she painted mostly interior scenes, particularly of the collections of decorative arts in the Louvre Museum, with the expressed intention of showing them to Fitchburg citizens who could not travel to Paris. 
While in Paris, Eleanor's skills and reputation as a painter grew. Her paintings were exhibited almost annually in Paris from 1866 until her death, as well as in New York City, Boston, and Chicago.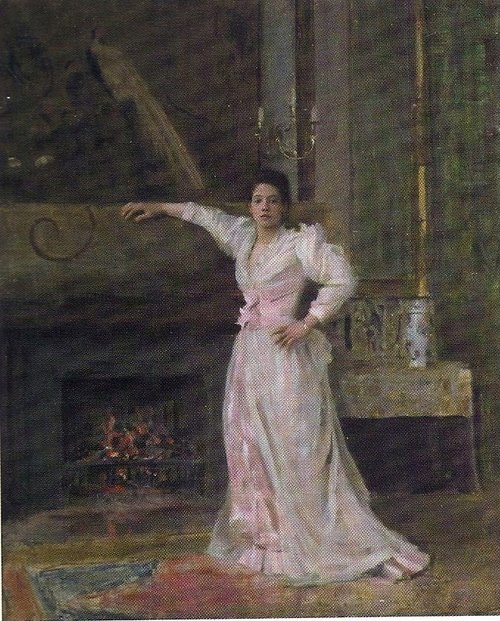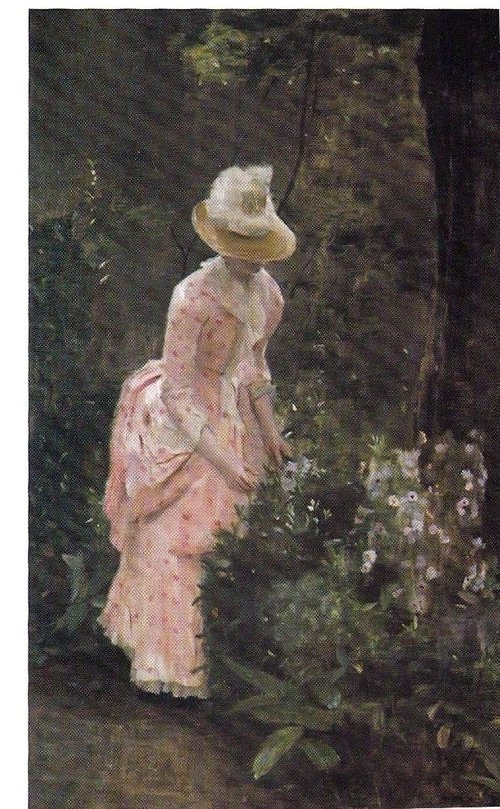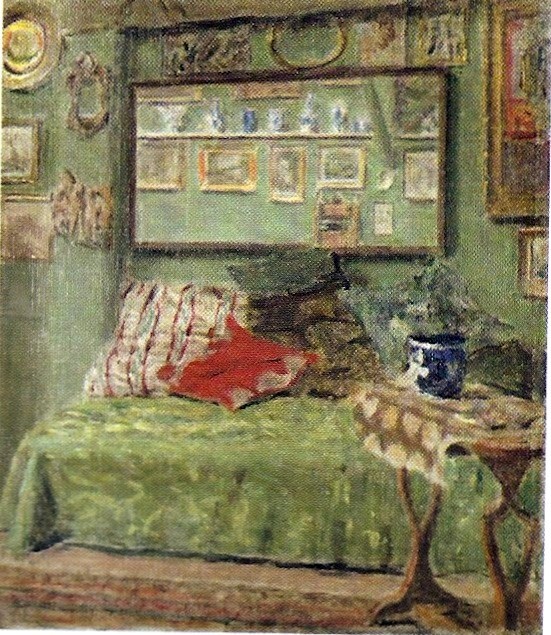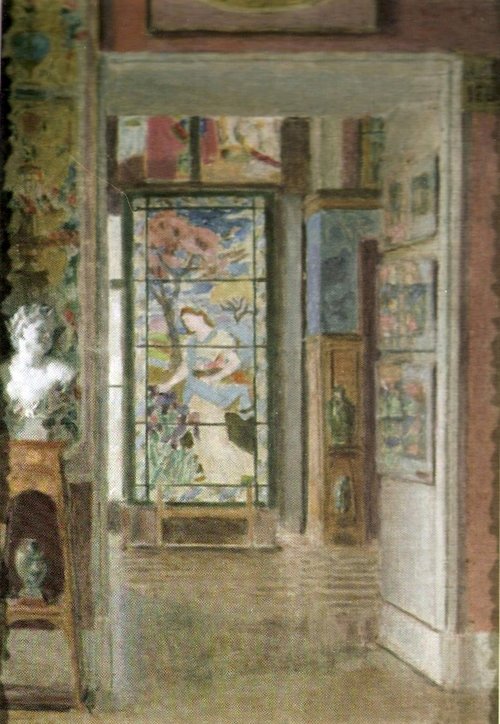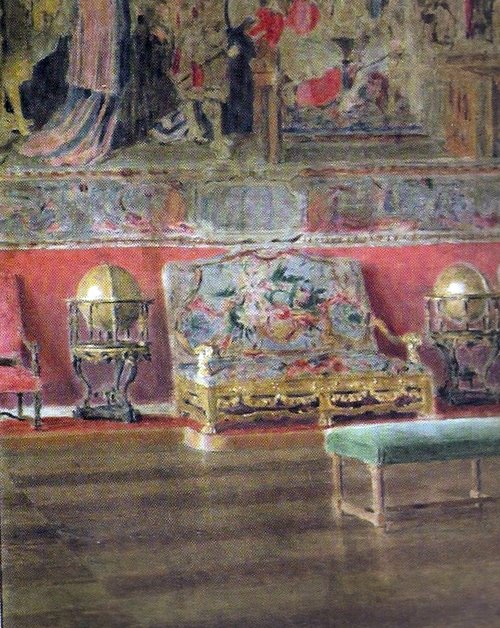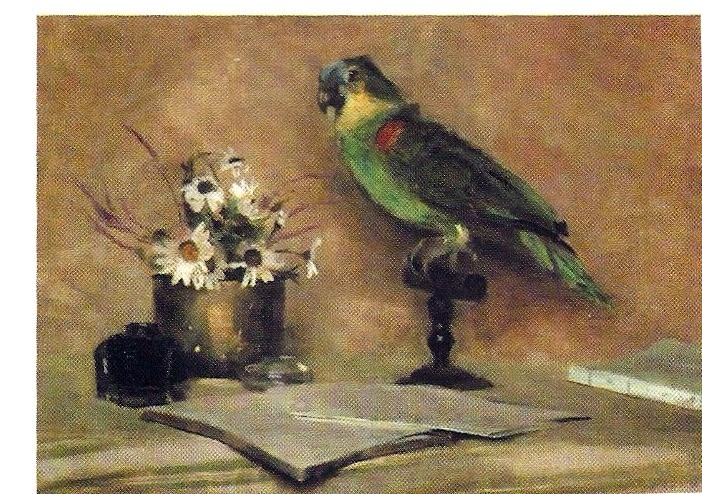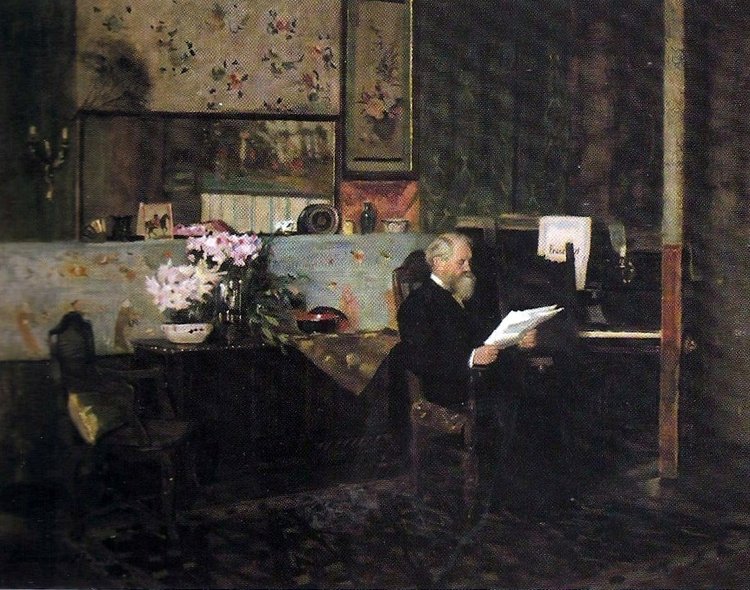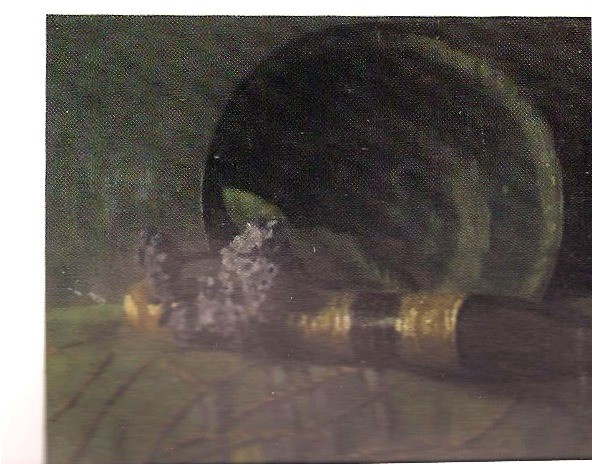 Oil on canvas paintings by Eleanor Norcorss, part of the Fitchburg Art Museum Collection.
From left to right : PORTRAIT OF MRS. E. R. MILLER, 29 x 23.5 in.; WOMEN IN PARIS GARDEN 38 x 24 in.; MIRROR 24 x 20 in.; ART MODERNE 30.5 x 21 in.; INTERIOR TAPESTRY 37 x 29 in.;
STILL LIFE WITH PARROT 12 x 17.5 in.;  MY STUDIO 45 x 57.75 in.; STILL LIFE 8 x 9.75 in.; 
Caring Collector and Museum Founder
Eleanor collected prints, textiles, dishes, and furniture while living aboard, with the dream of creating an art center in Fitchburg. Her large painting, My Studio, gives us clues to the decorative objects she loved.
Eleanor continued to live in Paris for almost forty years, returning to Fitchburg often in the summers. She died in Fitchburg in 1923.
Although she did not live to see her dream of opening an art center fulfilled, her bequest of her collections and funds made it possible to open the Fitchburg Art Center in 1929 – "for the joy and inspiration of art." In 1951 The Fitchburg Art Center became the Fitchburg Art Museum, where Eleanor's legacy lives on. 

Above from left to right : FROG ON LILYPAD, Chinese, Gouache on brown paper, 8.75 x 8.5 in.
Flemish, 17th Century, FLOWERS AND BUTTERFLY, Oil on parchment, 6 x 8.75 in.
MANUSCRIPT ILLUMINATION FRAGMENT, Gouache, gold and ink on paper, 2.75 x 1.5 in.
Augustus John, British, 1878 – 1961, PORTRAIT OF A WOMEN, Pencil on paper, 11.5 x 29 in.
David Vinkbooms or Alexander Keirin, LANDSCAPE, Dutch 17th Century 7.25 x 12 in.