THURSTON BY DOUGLAS KORNFELD
---
In early 2015, FAM commissioned a giant, bright red, steel figure from Cambridge-based artist Douglas Kornfeld. This new sculpture was envisioned to tower over the Fitchburg Art Museum's outdoor courtyard on Elm Street. 
"My work seeks to return cultural symbols to their rightful place as touchstones of wonder and power, as focal points that inspire civic discourse and explore our collective yearning for creative achievement, individuality, and community." –Doug Kornfeld
For this public art project, the museum and the artist enlisted the help of local high school students. The sculpture was fabricated in Fitchburg, by students from Montachusett Regional Vocational Technical School under the direct supervision of the artist. Monty Tech students built the sculpture from raw steel stock, painted the sculpture in their auto body paint shop, and assisted in its installation on the FAM campus in the fall of 2015.
And, THIS SCULPTURE HAD NO NAME. During the 2015/2016 academic year, FAM sponsored an essay contest in local public schools. Students were invited to write short essays suggesting names – and rationales for the names – for this colossal sculpture. The winning writer would get naming rights, and would have her/his essay displayed on a permanent plaque beside the sculpture in FAM's courtyard. The winner would be chosen by the artist, the director of the museum and the director of education at FAM! 
On May 1st, 2016, the Fitchburg Art Museum held a huge FAM Sculpture Celebration! For the very first time, FAM read the WINNING TITLE, essay and 4 honorable mentions in public! The winner was Alyssa St. Cyr, a 7th grade student from McKay Arts Academy. She was presented with a $1000 scholarship and a PERMANENT PLAQUE with her name and essay was installed near the sculpture, in English and Spanish! Alyssa titled the sculpture THURSTON!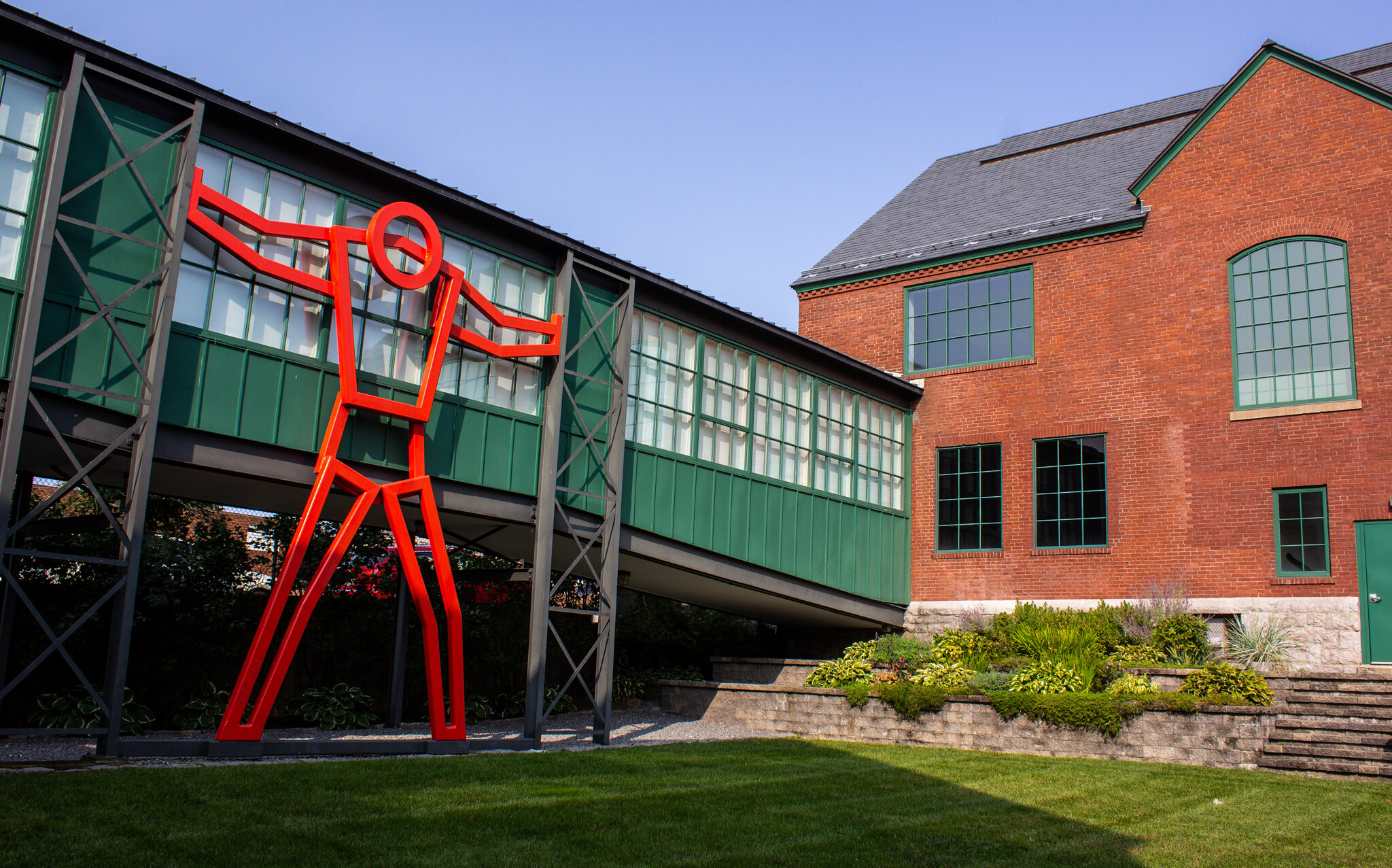 This FAM Sculpture Celebration and Essay Contest were made possible by the generous sponsorship of TD Bank.