Big Book: Pages for Peace
---
June 24, 2022 – August 28, 2022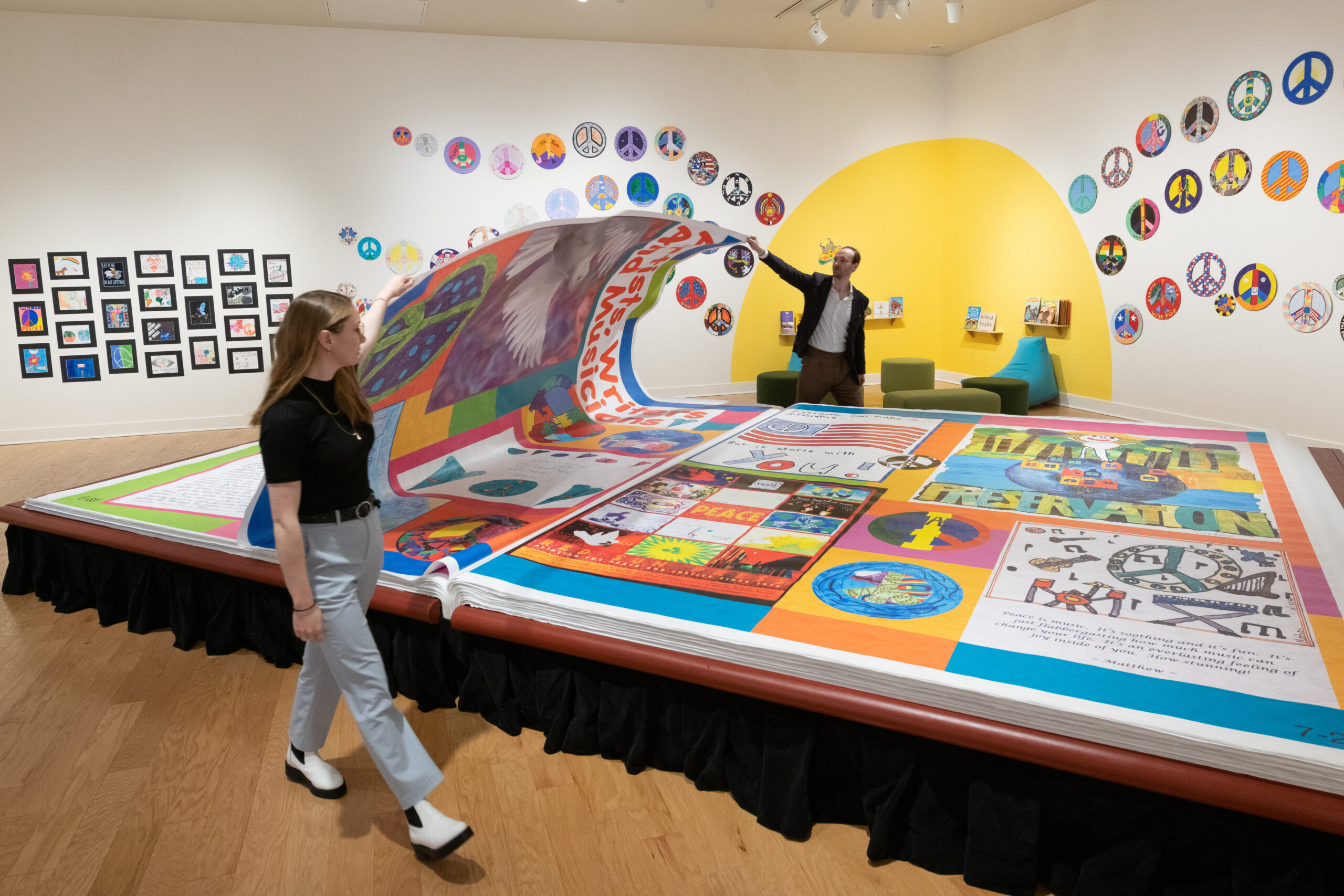 Photo by Charles Sternaimolo.
Big Book: Pages for Peace
is the largest book in the world dedicated to the topic of peace. It is the product of a 12-year project begun in 2004 by middle school students from the Groton-Dunstable Regional School District and their dynamic teacher, Betsy Sawyer. This project was born out of the conviction that young people can make a difference in creating a more peaceful world.
The Big Book measures 12 feet by 20 feet when open and contains thousands of heartfelt letters, colorful artwork, poems, photographs, and other messages of peace from people all around the world. Alongside the Big Book, Fitchburg Art Museum is pleased to present a selection of original submissions of art from students, teachers, politicians, peace activists, veterans, community leaders, and more.
The
Big Book: Pages for Peace
 exhibition is organized in partnership with the Pages for Peace Foundation as a special presentation of FAM's Community Gallery. The Community Gallery is a space for the exhibition of works of art from programs sponsored by non-profit or non-commercial schools, community organizations, and artist groups from Fitchburg, Leominster, and the larger Central Massachusetts region. The Community Gallery is supported by a generous gift from Dr. Roderick and Donna Lewin.
For more information on the Big Book, visit pagesforpeace.org.