Call And Response: Grayscale
June 24 – August 28, 2016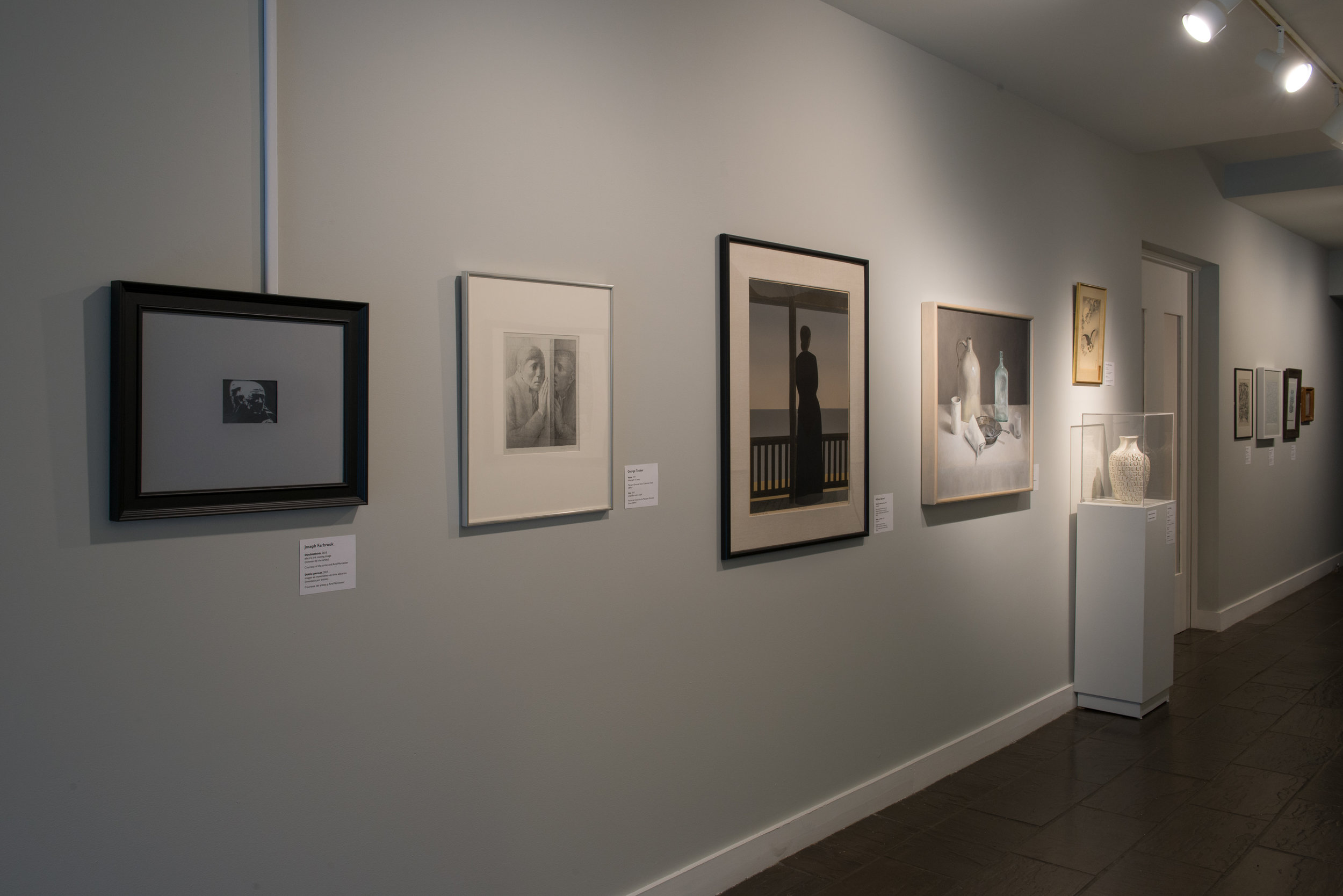 ©2016 CHARLES STERNAIMOLO
Shades of gray have been swirling around Worcester and Fitchburg for the past year and this June these beautifully restrained hues will finally come together at the Fitchburg Art Museum for the fourth annual Call and Response exhibition! FAM is delighted to present this Community Gallery show in partnership with ArtsWorcester—a fantastic organization that shares FAM's broader mission of exhibiting and supporting regional contemporary artists. 
For the fourth consecutive winter, ArtsWorcester displayed ten artworks on loan from the Fitchburg Art Museum's permanent collection—this year all engaging the theme of grayscale. Pensive figures, frenzied abstractions, jubilant genre scenes and a stark landscape from FAM's collection offered the talented artists of ArtsWorcester a breadth of imagery to use as inspiration. Perhaps enjoying a reprieve from the technicolors of the holiday season, a record number of ArtsWorcester members submitted their own creative interpretations of grayscale for exhibition in December 2015. 
FAM's Koch Curatorial Fellow, Emily M. Mazzola, then selected ten works from ArtWorcester's exhibition to display here at the Museum, where they will hang together this summer with the permanent collection artworks that inspired them. Call and Response: Grayscale is on view from June 24 – August 28, 2016 and was also organized by Mazzola. 
The artworks selected for Call and Response: Grayscale exemplify what makes this annual partnership so extraordinary—an opportunity for both regional artists and the museum to engage in a cross-generational negotiation between past and present that extends beyond genre and medium. ArtsWorcester artists Eugenie Berg, Carrie Crane, Joseph Farbrook, Ralph Ferro, Clifton Hunt, John LaPrade, John Nikas-Hayes, William Sculley, Sarah Williams and Agnes Wyant took inspiration from notes of color, compositional forms, emotional tenors, and motion or stillness all derived from the historical imagery. Their visually compelling renditions make Call and Response: Grayscale a provocative companion to FAM's 81st Regional Exhibition on Art and Craft, also on view this summer.