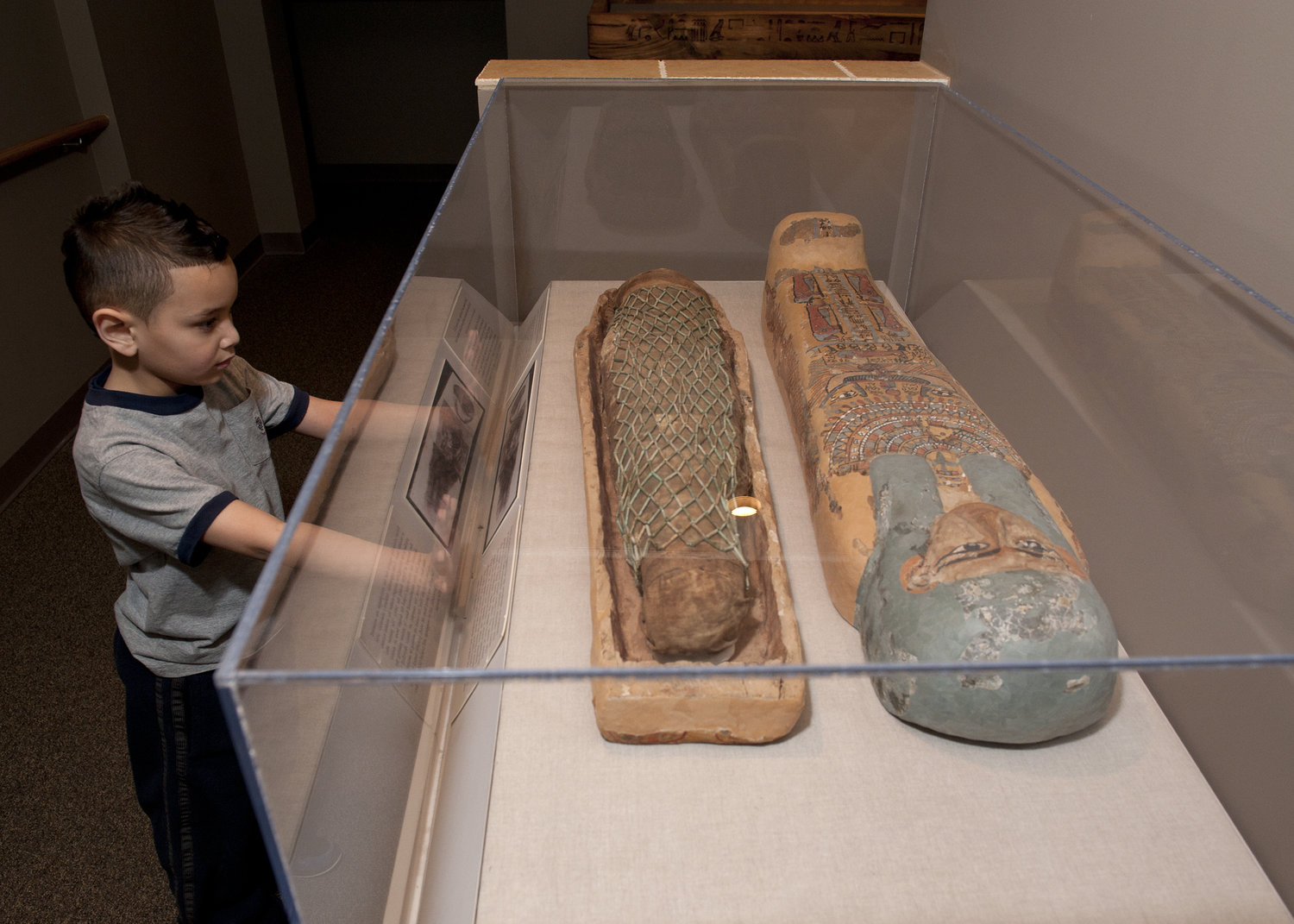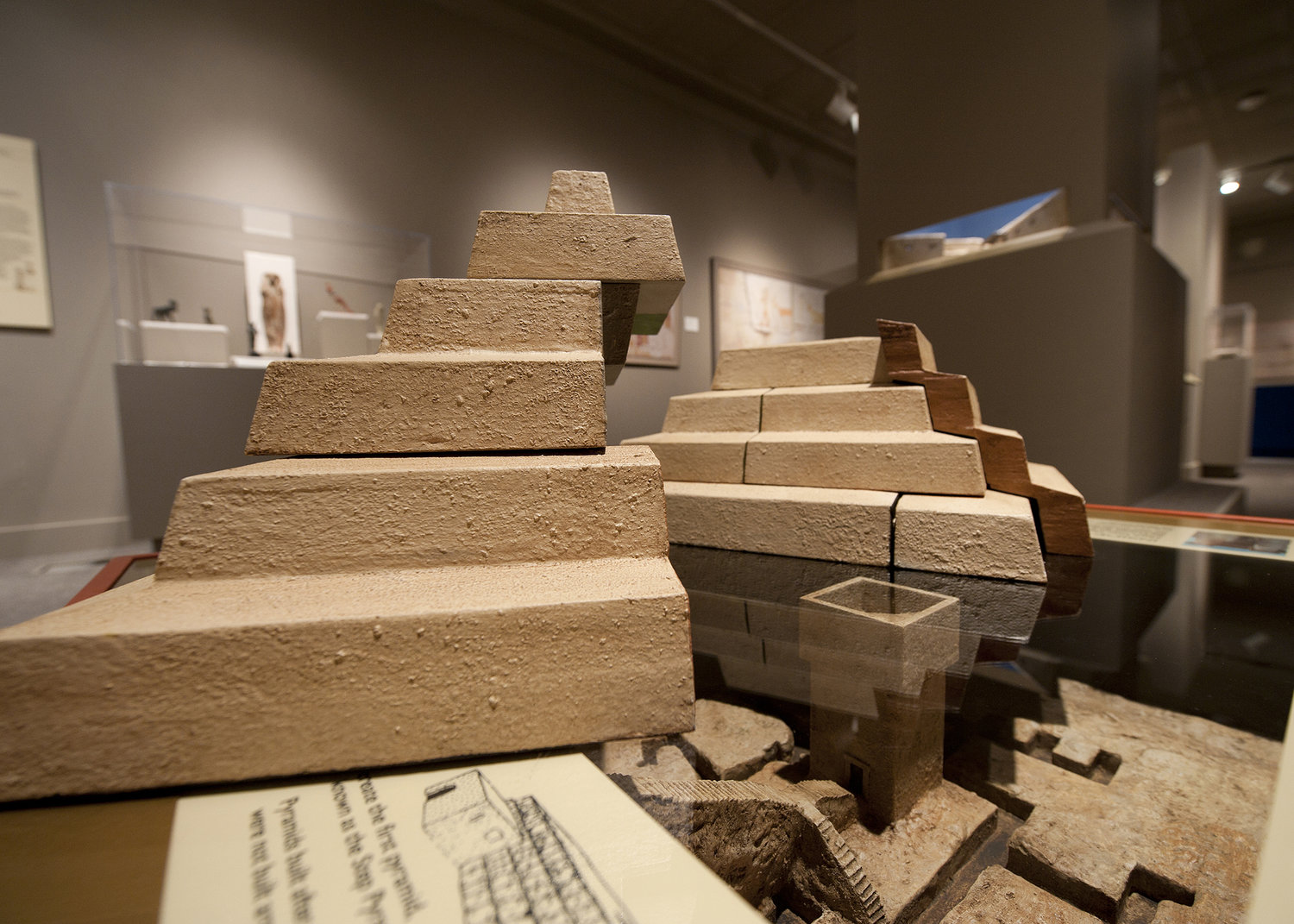 Designed to appeal to school groups and families, this interactive gallery introduces visitors to the wonders of one of the oldest and most accomplished civilizations in recorded history. Realistic paintings of ancient tomb walls —painted on-site by celebrated painter Joseph Lindon Smith in the 1920s and '30s, and on loan from the Museum of Fine Arts, Boston— bring both the history and art of ancient Egypt to life. In addition, visitors will see murals depicting Egyptian religious beliefs, a real child mummy, small sculptures, everyday objects, a miniature diorama about mummification, and hands-on activity stations.
"Our goal was to make the gallery educational, interactive, and fun," says Laura Howick, Director of Education. Try de-coding messages in hieroglyphs, using hieroglyphs to spell your name, interviewing for a job in ancient Egypt, or playing a "Trivial Pursuit" –style game about life on the Nile. Young children will want to crawl through a tomb shaft, and an automated light and audio "tour" of the Book of the Dead unlocks the mystery of ancient Egyptian religious beliefs.
Discover Ancient Egypt is generously sponsored by Enterprise Bank.