Gabriel Sosa: No Vehicles in the Park
October 1, 2022-January 8, 2023
---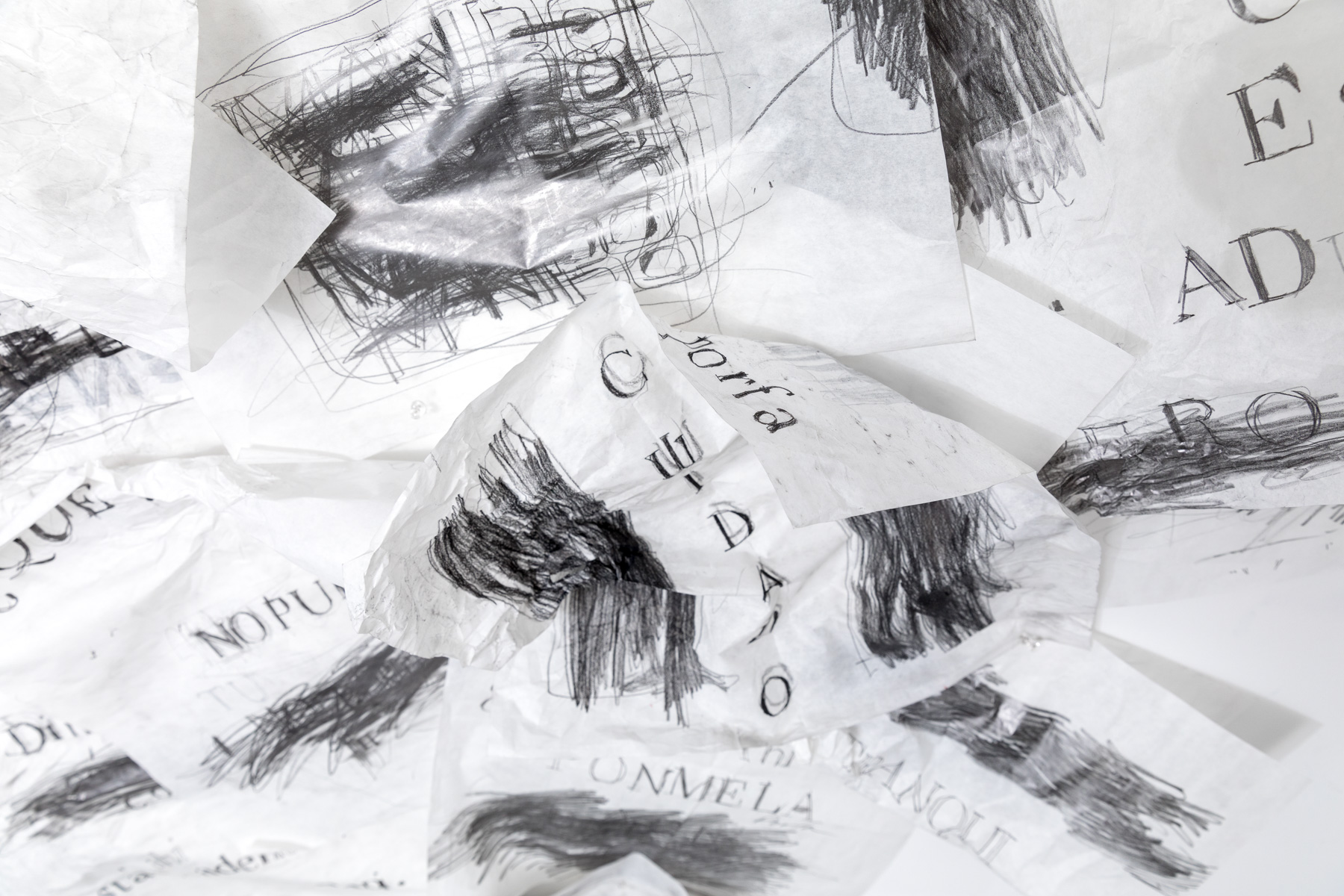 Gabriel Sosa (Cuban-American, b. 1985), Le queda un minuto, 2017-present, graphite on paper, dimensions variable. Image courtesy of Aníbal Martel.
Gabriel Sosa works primarily with language and its inherent flaws, ambiguities, and implications. He has created several recent projects in the public sphere, which interrupt commercial and recreational spaces not typically dedicated to art. In No Vehicles In The Park, Sosa's solo exhibition at FAM, he returns to his drawing practice to explore the role of language in power imbalances in judicial and political spheres in the United States. In doing so, Sosa relies heavily on his experience working in the legal system as an interpreter for more than a decade, and dives into the nuances and pitfalls of language and what it means to interpret.
Gabriel Sosa is a Cuban-American artist, educator, and linguist. He draws from legal proceedings, personal archives, and contemporary visual culture to explore the mutability of language, the imperfection of memory, and the misinterpretation of both. Raised in Miami, Gabriel teaches at the Massachusetts College of Art and Design and is the Deputy Director of Essex Art Center in Lawrence, Massachusetts.