Gabriel Sosa: No Vehicles in the Park
October 1, 2022-January 8, 2023
---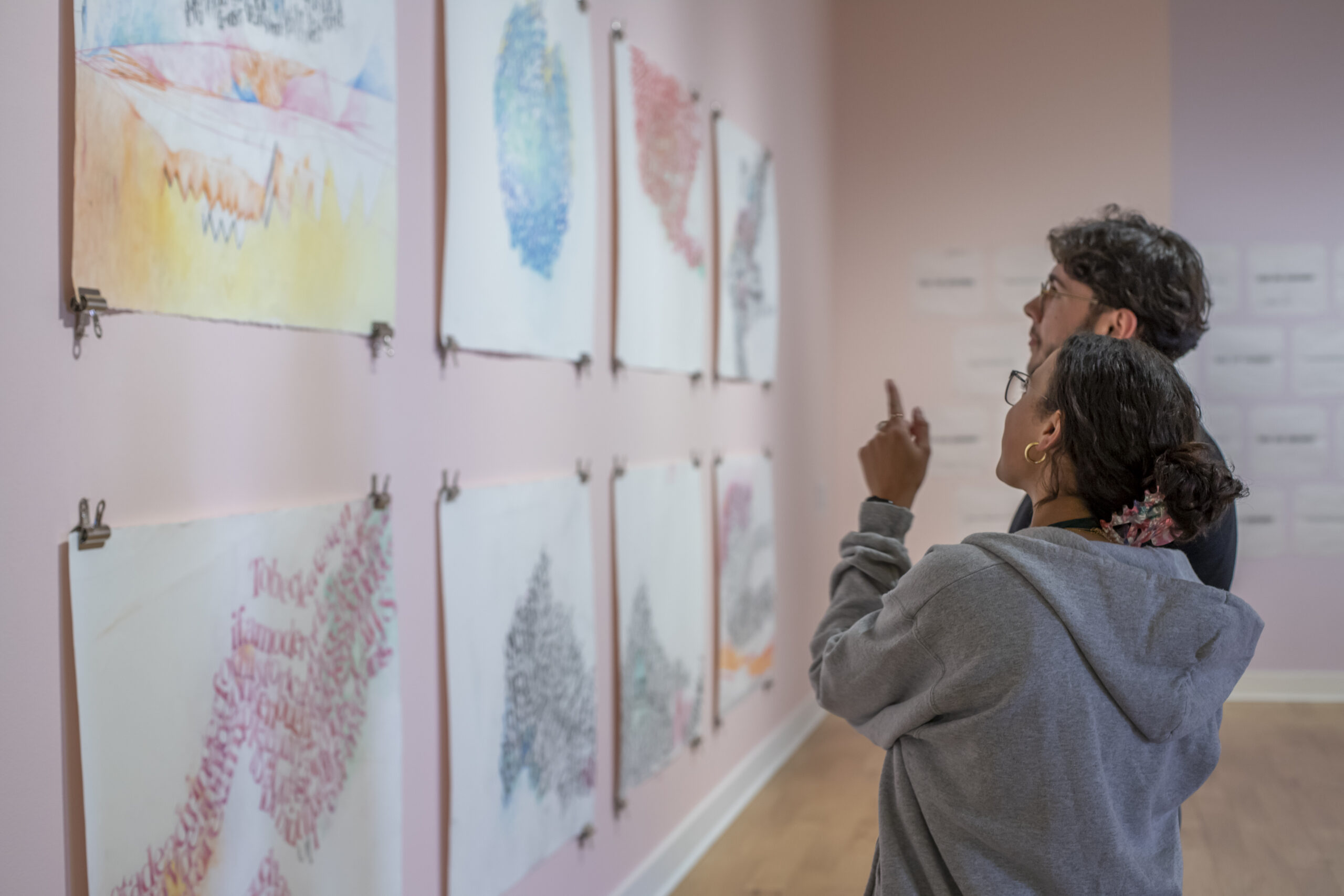 Image courtesy of Norm Eggert.
Thanks to all who attended
"Walk and Talk" with Gabriel Sosa 
A bilingual gallery tour 
Saturday, December 10, 2022, at 2:15 PM (English) and 3:00 PM (Spanish)
Join exhibiting artist Gabriel Sosa for a walkthrough of his solo exhibition Gabriel Sosa: No Vehicles in the Park. Sosa will discuss his experience working as a translator within the American judicial system and his observations about the ambiguity of language, the power of decision-making, and the complexities of the law. His drawing practice pulls directly from legal documents and court decisions, asking us to consider the authority of legal decisions and their impact on our daily lives.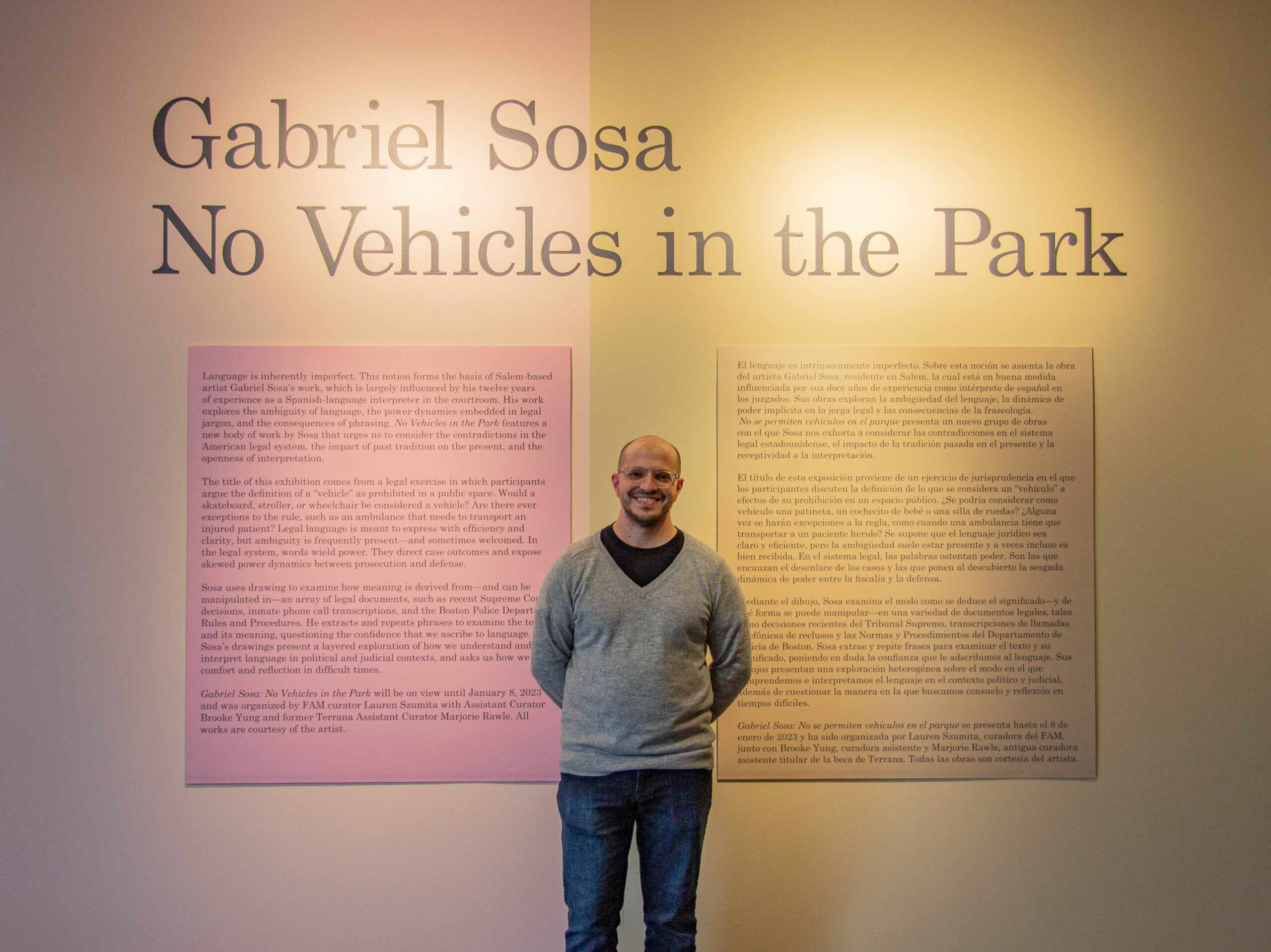 Image courtesy of Tyler Noctyrn
Gabriel Sosa works primarily with language and its inherent shortcomings, ambiguities, and implications. In No Vehicles in the Park, Sosa's first solo museum exhibition, he uses drawing to examine how meaning is derived from—and can be manipulated in—an array of legal documents and court decisions. The exhibition title stems from a legal exercise in which participants debate the definition of a vehicle, exposing the limitations of a single word. The immediacy and adaptability that drawing provides results in a layered exploration of how we understand and interpret language in judicial contexts, including recent decisions by the U.S. Supreme Court. In this new body of work, Sosa pushes us to consider the contradictions in the American legal system, the impact of the past on the present, and how we seek comfort in difficult times.
Born and raised in Miami, Gabriel Sosa is an artist, linguist, educator, and curator. His work has been shown at The Contemporary Jewish Museum, San Francisco; Fábrica de Arte Cubano, Havana, Cuba; Tufts University Art Galleries, Medford; A R E A, Boston; and Museo La Tertulia, Cali, Colombia. He has also created public art projects in partnership with Now + There; Montserrat College of Art; O, Miami Poetry Festival; and Somerville Arts Council. He has participated in residencies at Lugar a dudas, The Art & Law Program, Urbano Project, Santa Cruz Museum of Art and History, Mass MoCA, and Santa Fe Art Institute. He teaches at the Massachusetts College of Art and Design and is Deputy Director of Essex Art Center in Lawrence, Massachusetts.