JOE LANDRY: HYPER REAL ESTATES
---
June 23, 2017  — September 3, 2017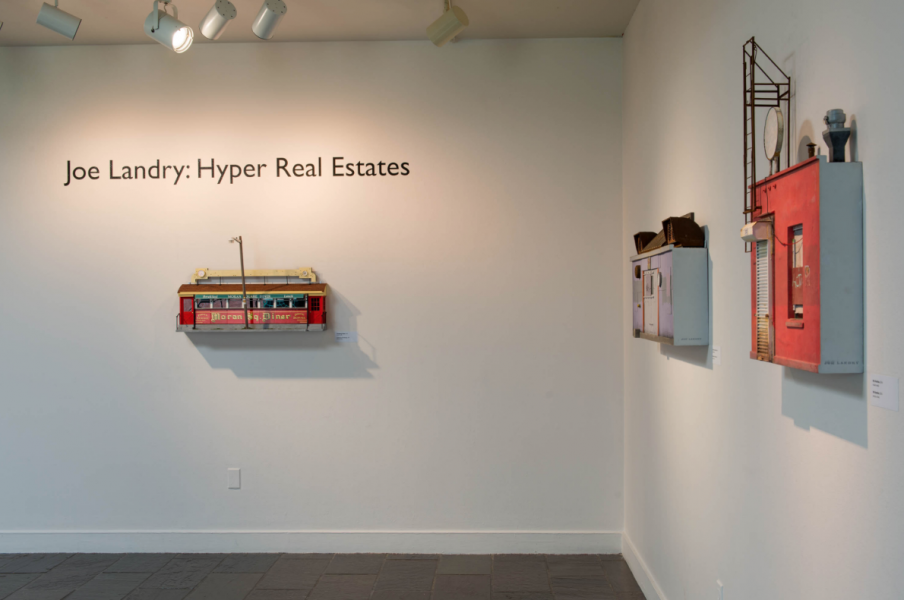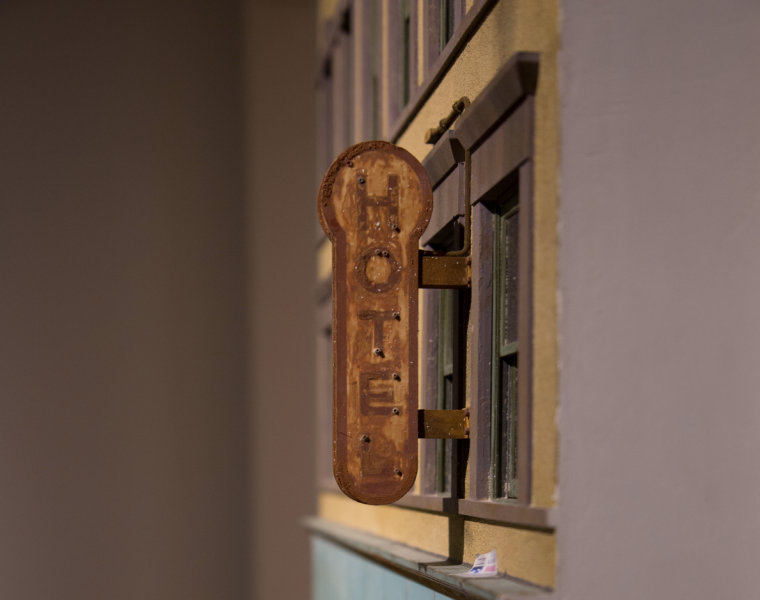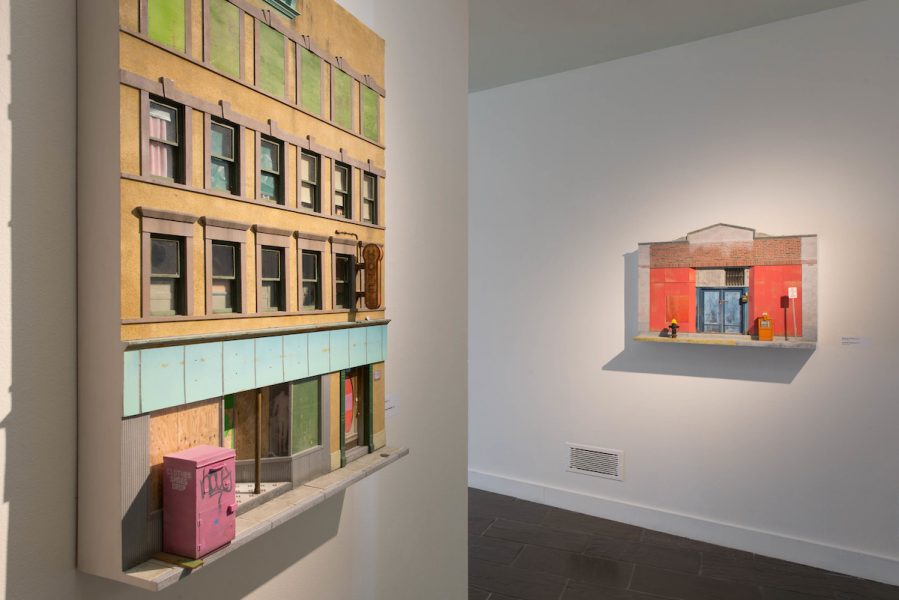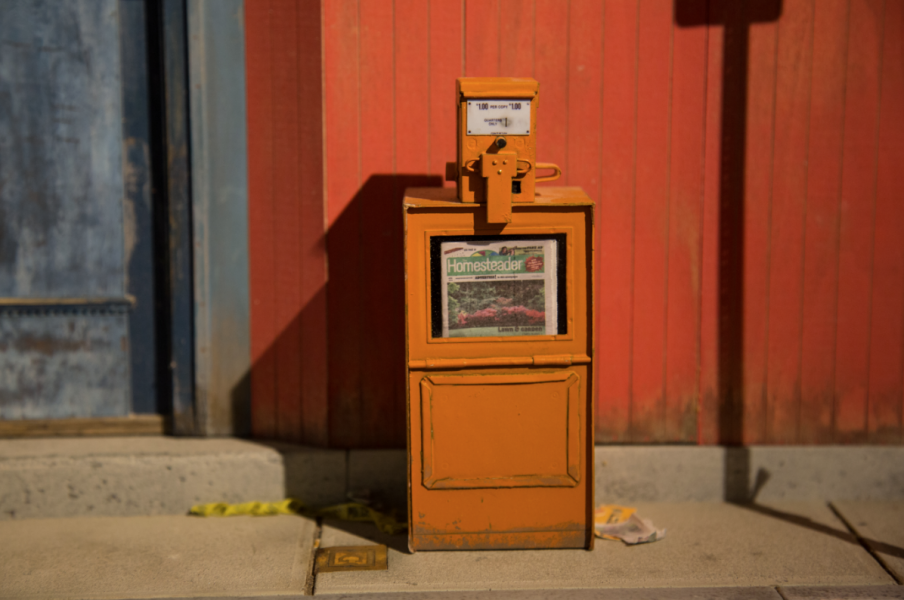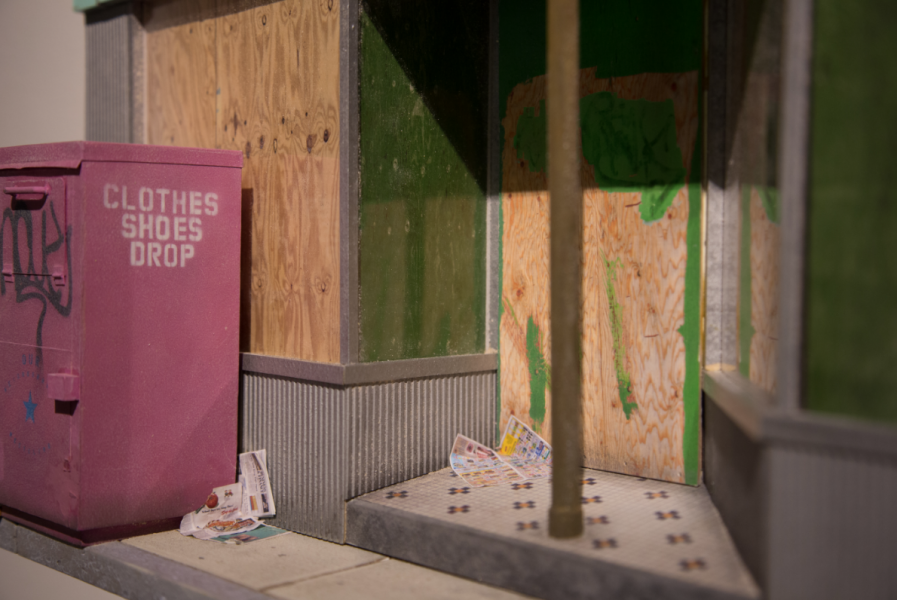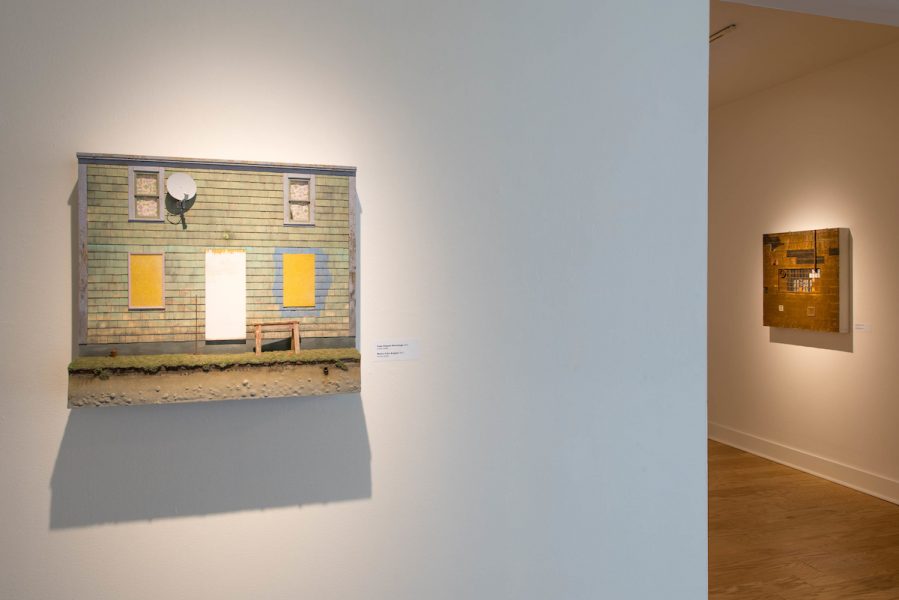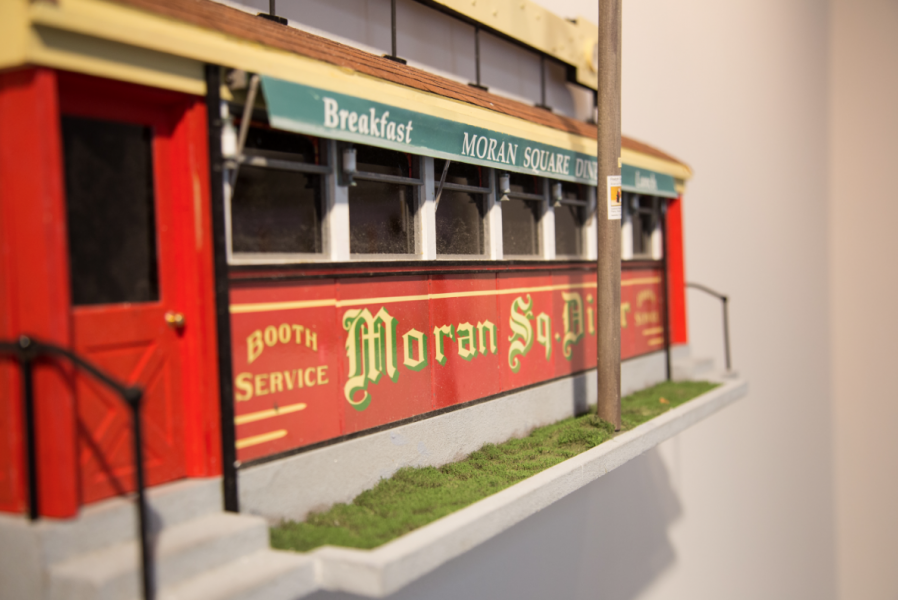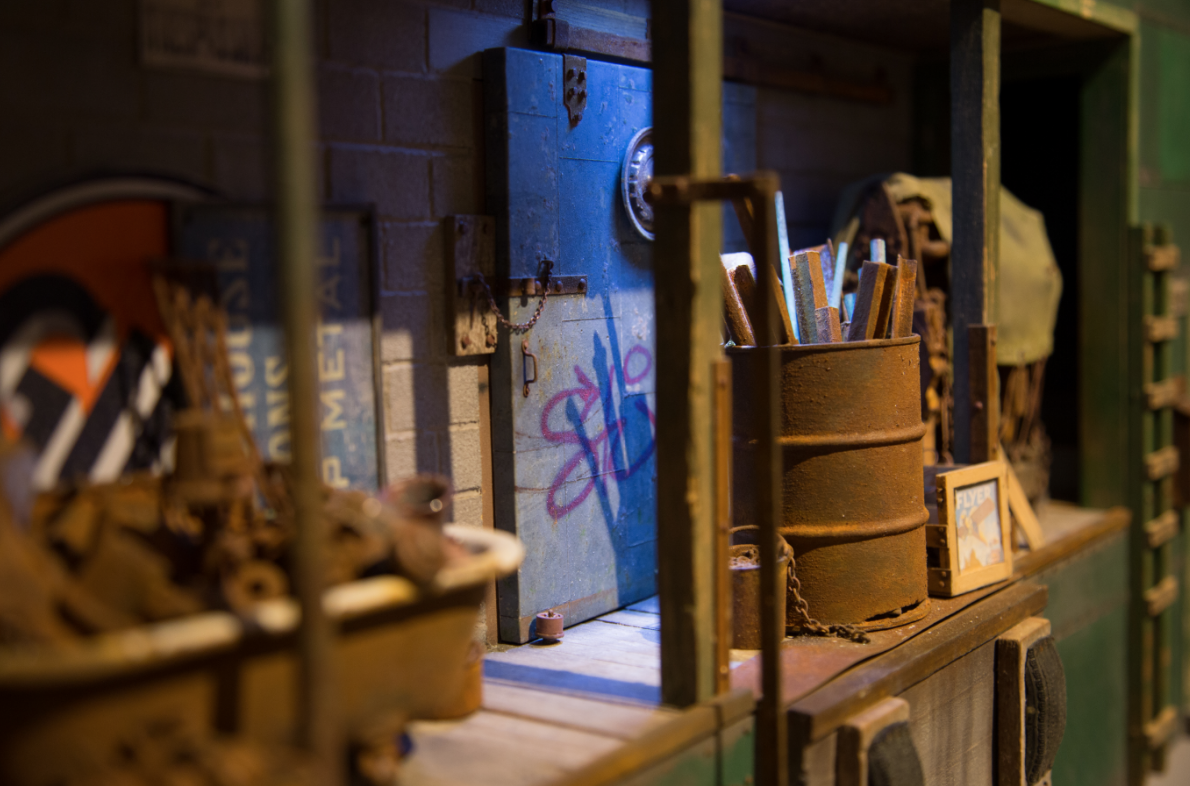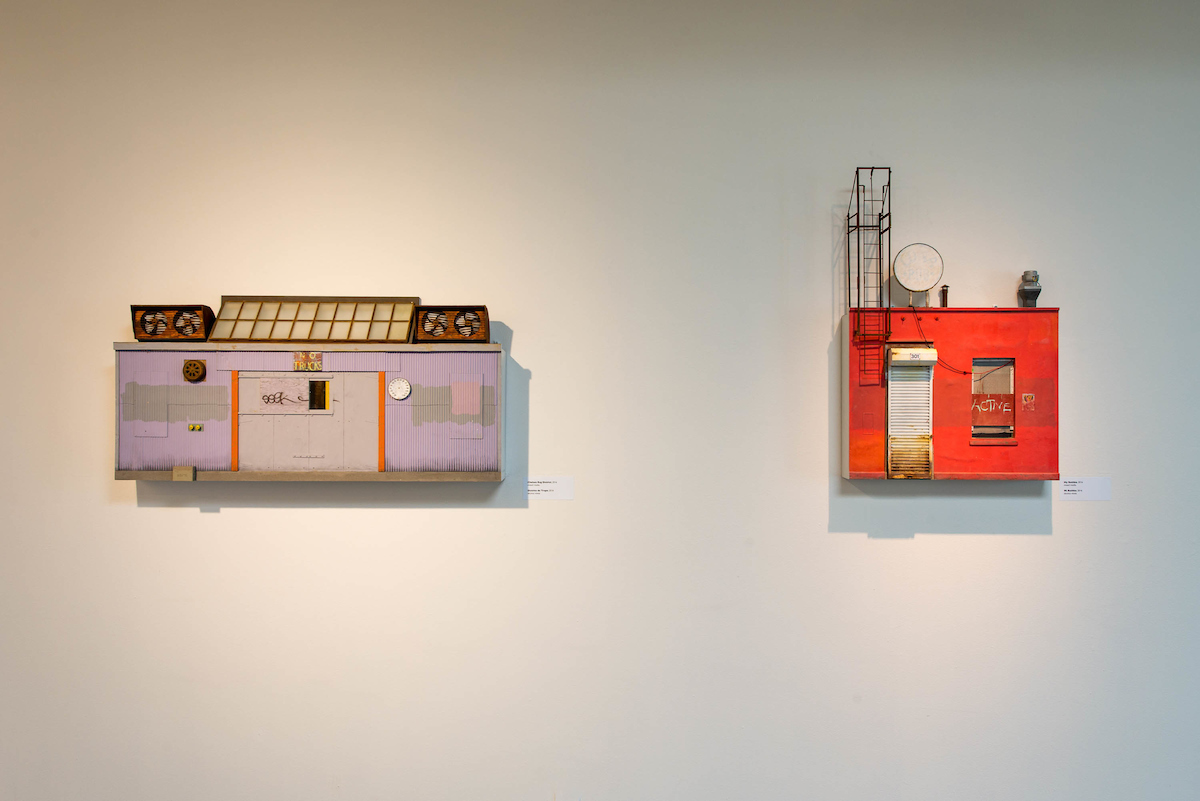 Artist Joe Landry lives and works in Southborough, Massachusetts. In 2012, after a long and varied career as a graphic designer, architectural photographer, documentary filmmaker, medical illustrator, and college professor, he began to create a series of miniature building facades that combine the arts of architecture, design, sculpture, photography, and painting.
His painstaking creative process combines the deft use of technologies old and new. He begins by creating drawings and photographs of buildings that have significant autobiographic relevance to him. These images are then translated into precise plans in computer software that guides him as he builds each sculpture with hand-cut basswood, epoxy, paint, digital prints, found objects, and model railroad products.
The resulting artworks are breathtaking in their extreme realism, and Landry's precision is accompanied by a simultaneous aesthetic formal virtuosity of color and composition. And his choice of scale – 1/8 or 1/12 life-size – allows for exacting detail in a miniature scale that avoids seeming precious or toy-like.
These sculptures, though, are much more than gee-whiz wonders of technique. Landry's little buildings are unsettling, surreal, surprising, and magical. They express a longing for the past, the sad sort of nostalgia evoked by ruins. They are also suffused with the artist's wry wit (be sure to peer into windows and peek around corners). Many of them, seen together, create a city of dreams that we might either recall, or desire. Joe Landry was the First Prize winner in last summer's 81st Annual Regional Exhibition of Art & Craft at FAM.
Nick Capasso
FAM Director
Press