ABELARDO MORELL: PROJECTING ITALY
---
September 11, 2021-February 6, 2022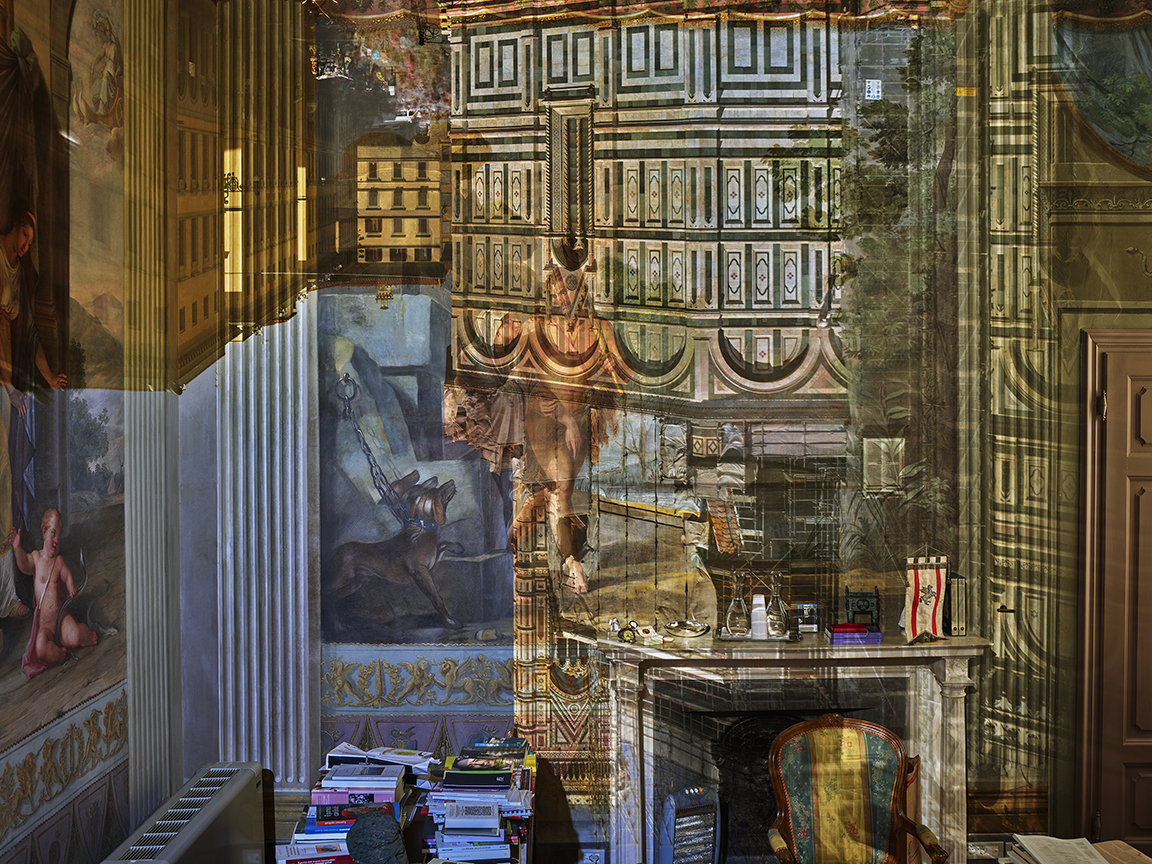 Abelardo Morell (US American, born in Cuba, 1948), Camera Obscura: View of the Florence Duomo in Tuscany President's Office in Palazzo Strozzi, Sacrati, Italy, 2017, archival pigment print, 30" x 40" (image). Clementi Family Collection Fund, 2019.150.
Boston-based and world-renowned photographer Abelardo Morell has been using the camera obscura since the early 1990s, creating a body of work defined by the contemporary use of a technology that predates the camera. By creating a dark room with no light entering other than through a small pinhole, Morell brings the world outside into the room, projected upside down on the opposite wall. This exhibition highlights Morell's tent-camera and camera obscura photographs of sites in Italy in honor of the twentieth anniversary of the Center for Italian Culture at Fitchburg State University.
This exhibition is supported in part by a generous grant from the Amelia V. Gallucci-Cirio Endowment, Center for Italian Culture, Fitchburg State University.
---