85TH REGIONAL EXHIBITION
OF ART & CRAFT 
---
June 26 – September 5, 2021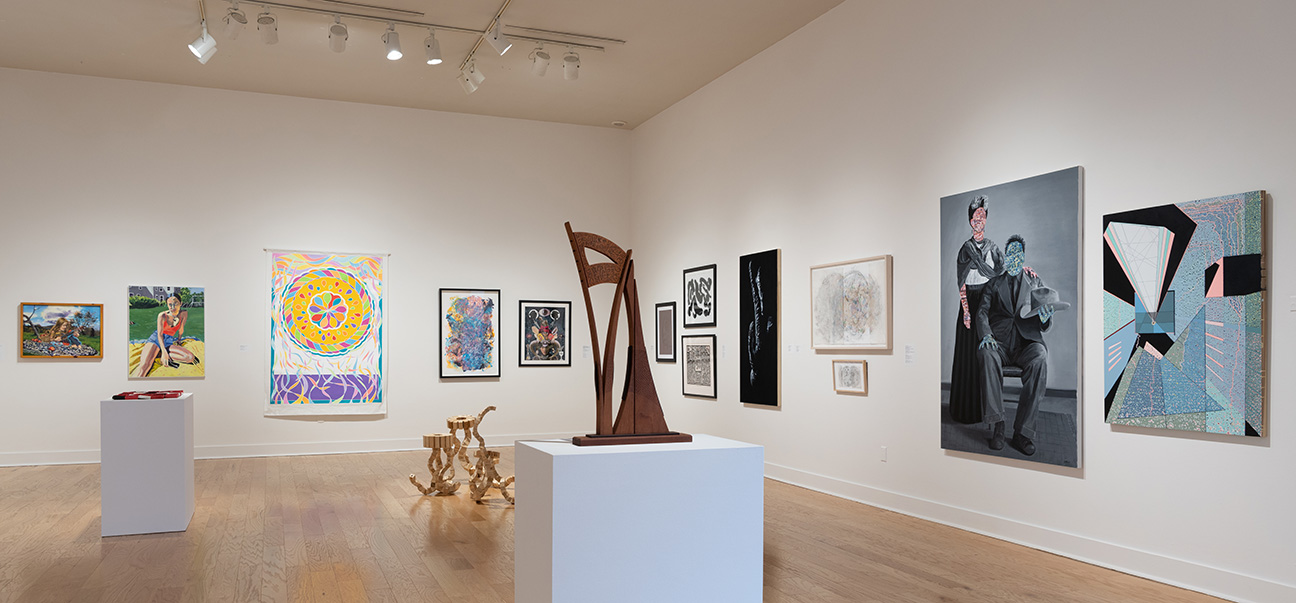 Photo by Charles Sternaimolo
The Regional Exhibition of Art & Craft is one of the oldest juried exhibitions in New England, and we are thrilled to continue the tradition in 2021! This annual exhibition at the Fitchburg Art Museum strives to spotlight and celebrate the artists and crafters of our region by providing a museum environment for their artwork and connecting them with fellow artists, patrons, and enthusiasts. After the events of the past year, we hope this can be a special way to highlight the importance, resilience, and unique creativity of our artist community.
 The 85th Regional Exhibition of Art & Craft is on view in the FAM galleries now through September 5, 2021.
As always, a solo exhibition of the previous year's First Prize Winner will also accompany the Regional Exhibition this summer. Nathan Bentley: Waiting for the Night will be on view at FAM from June 26–September 5, 2021.
---