SOHIER/HILLIARD: OUR PARENTS, OURSELVES
---
September 7, 2019 –
January 5, 2020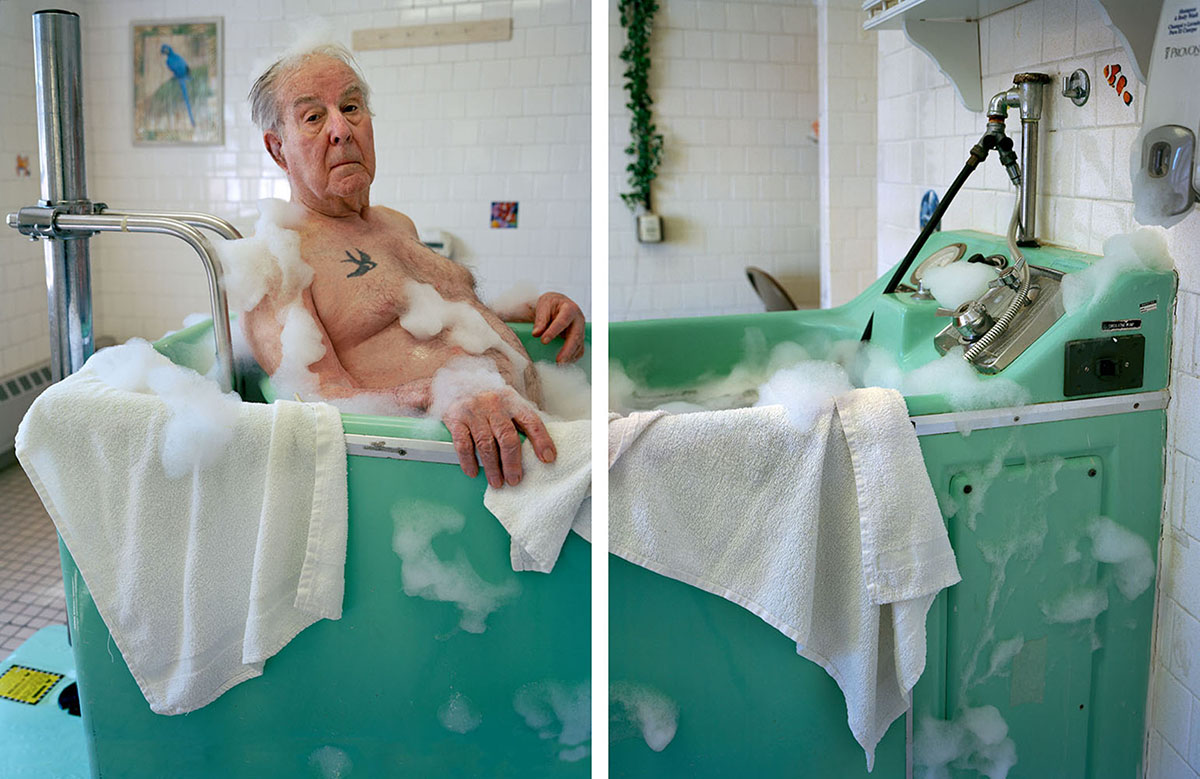 David Hilliard, Bubble, 2017, C-print, 2 panels, each 24" x 20", total size 24" x 40", edition 1 of 12. Courtesy of the artist and Carroll and Sons, Boston.
Photographers David Hilliard and Sage Sohier have each documented a parent over the course of decades. Since the 1990s, Hilliard has intermittently photographed his father, addressing intimacy, aging, father-son bonds, and masculinity. Sohier's series Witness to Beauty documents her former fashion model mother, first in the 1990s, and then from the early 2000s to 2014. This body of work explores changing ideas of beauty and femininity across generations, maternal bonds, and self. Together these images tell stories of the physical and emotional transformations of the subjects and each artist's parental ties. 
To view the press release, click here. 
To view the exhibition catalogue, click here.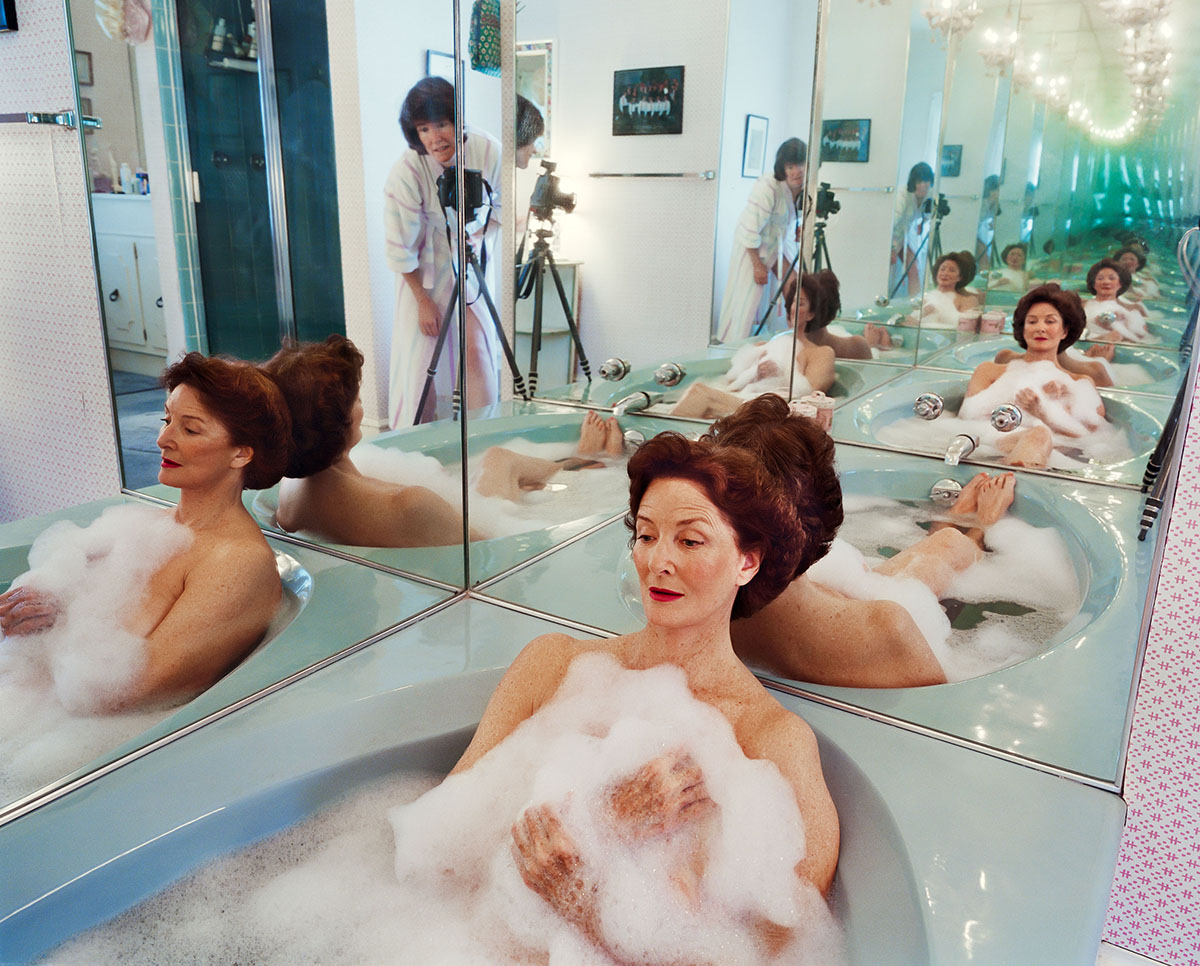 Sage Sohier, Mum in her bathtub, Washington D.C., 2002, archival pigment print, 28" x 35" image on 35" x 42" paper, edition of 3. Courtesy of the artist.
---
David Hilliard creates large-scale multi-paneled color photographs, often based on his life or the lives of people around him. The images take cues from storytelling, theater/performance, and cinema. David received his BFA from the Massachusetts College of Art & Design and MFA from the Yale University School of Art. He worked for many years as an assistant professor at Yale University where he also directed the undergraduate photo department. He is a regular visiting faculty at Harvard University, the School of the Museum of Fine Arts at Tufts, Massachusetts College of Art & Design, and Lesley University College of Art & Design. David also leads a variety of summer photography workshops throughout the country.
David Hilliard exhibits his photographs both nationally and internationally and has won numerous awards such as the Fulbright and Guggenheim. His photographs can be found in many important collections including the Whitney Museum of American art in New York, the Museum of Fine Arts in Boston, the Museum of Contemporary Art in Los Angeles, and the Philadelphia Museum of Art. 
Sage Sohier has been photographing people in their environments for more than 30 years, after receiving her BA from Harvard University. She has taught photography at Harvard University, Wellesley College, and the Massachusetts College of Art. She has received fellowships from the No Strings Foundation, the John Guggenheim Memorial Foundation, the National Endowment of the Arts, and the Massachusetts Artists Foundation. She has had numerous shows throughout the United States, including at The Museum of Contemporary Photography in Chicago, the Museum of Modern Art in New York, the Museum of Fine Arts in Boston, the San Francisco Museum of Modern Art, the Davis Museum at Wellesley College in Wellesley, MA, and the Brooklyn Museum in New York. She has done commissioned work for the George Gund Foundation in Cleveland and has participated in the Robert Rauschenberg Residency Program in Captiva, FL and the Photographic Resource Center in Boston.