Hypnagogia:
Bridie

Wolejko

's

Mixed

Media

Fantasies
---
June 24, 2022 – September 4, 2022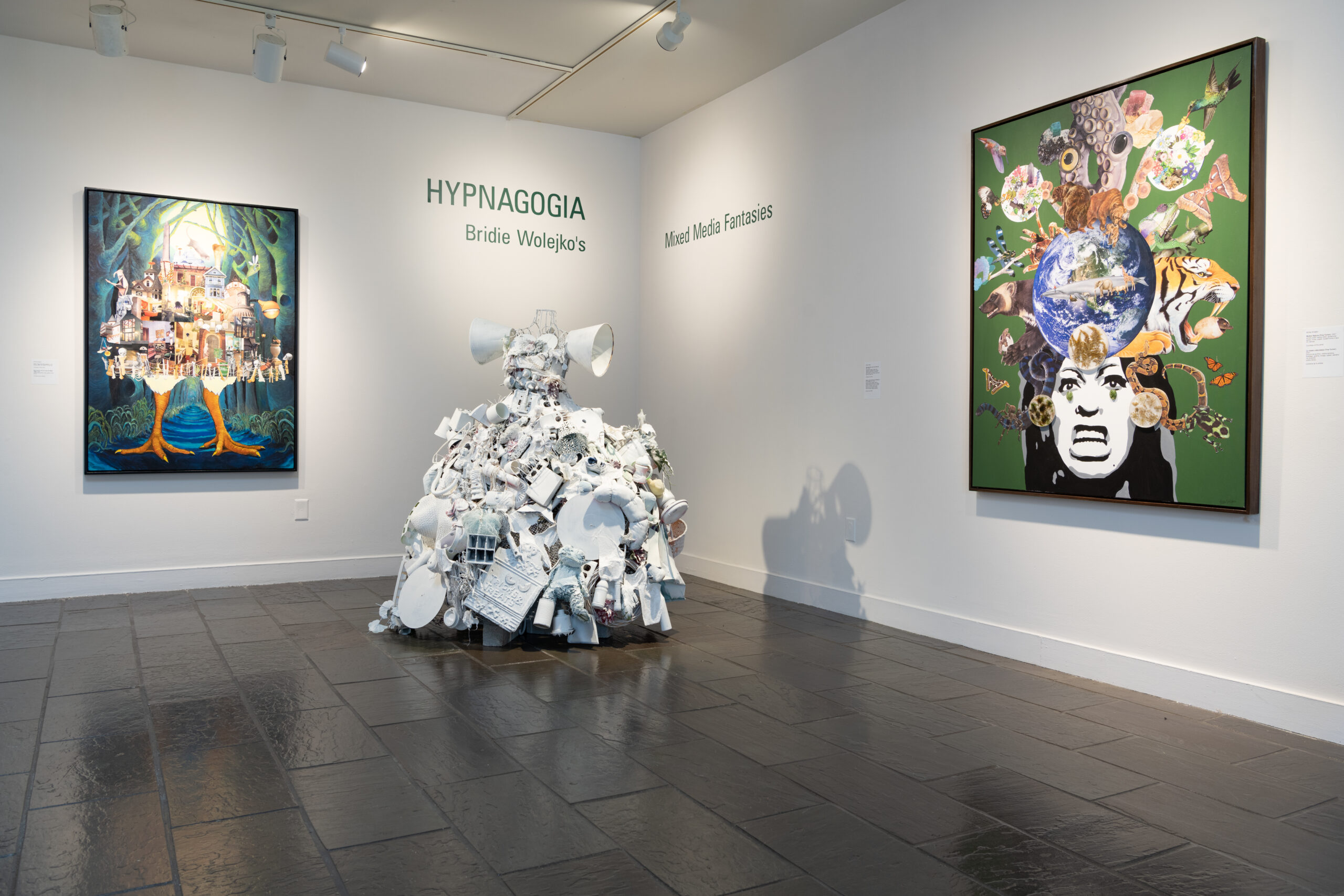 Photo by Charles Sternaimolo.
Lunenburg artist Bridie Wolejko creates hand-crafted mixed-media collages and objects that create dream-like images, informed by her interests in myth, magic, horror, popular culture, surrealism, architecture, and nature. Hypnagogia is the transitional state of consciousness between wakefulness and sleep. During hypnagogia, many people can experience involuntary and vividly imagined experiences. Bridie Wolejko was the first prize winner in last summer's 85th Regional Exhibition of Art & Craft.