ELEANOR BRIGGS: MORNING LIGHT
---
June 29, 2015 — September 6, 2015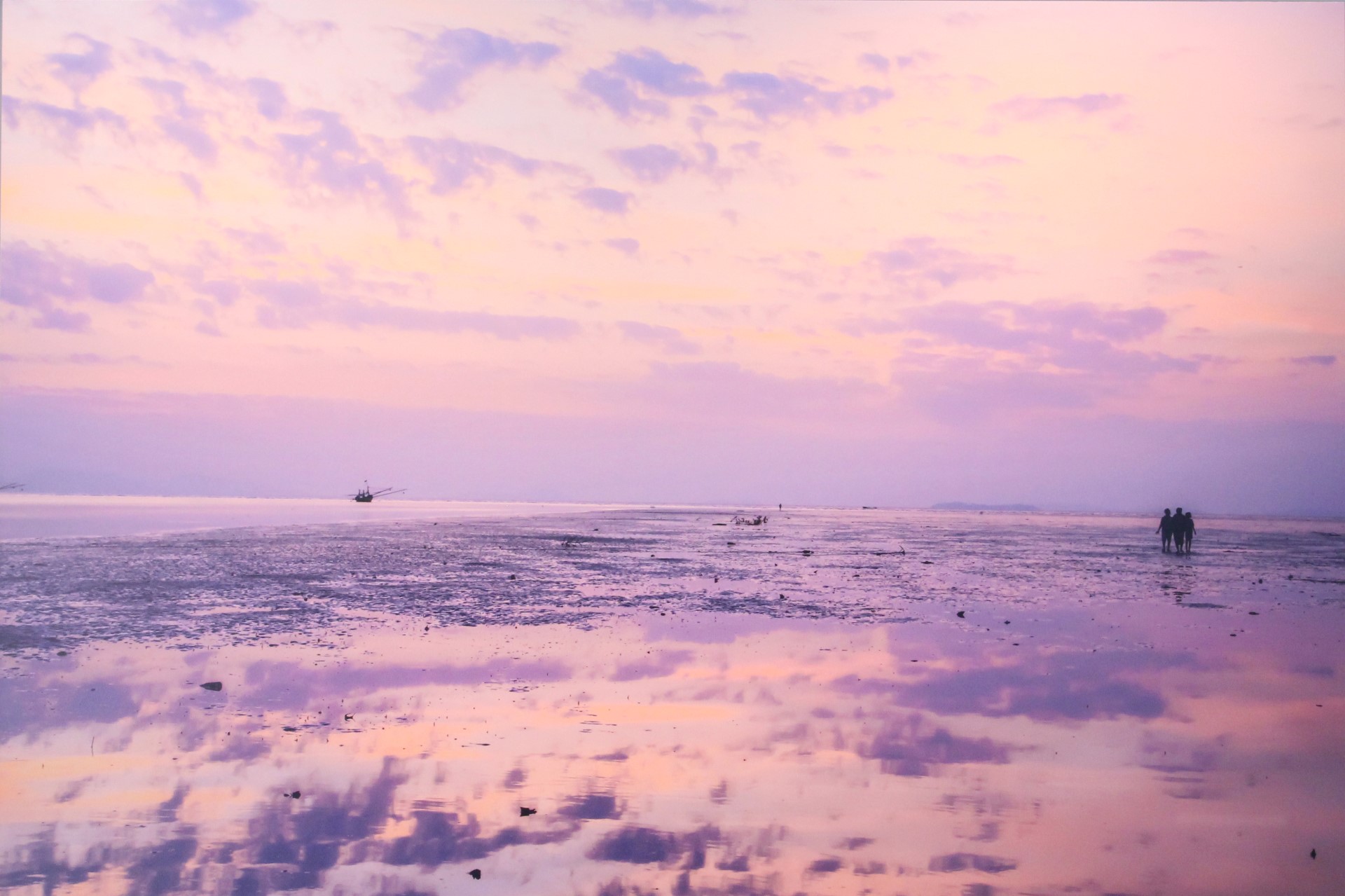 Eleanor Briggs is a photographer who lives in Hancock, New Hampshire, and maintains a studio in nearby Harrisville. Her work as a documentary and fine art photographer, however, has taken her to countries around the world, where she creates images of diverse human cultures, endangered wildlife, and landscapes. Morning Light focuses on two distinct types of landscapes – expansive scenes in Southeast Asia, and more intimate forest interiors closer to home in New Hampshire.
 The Asian landscapes and seascapes are meditative and stylized. The photographer captures the local particularities of light, color, and place (sea, sky, and land) to make breathtaking images that, in their straightforward compositions, evoke mid-20th century abstract painting.
The remainder of the exhibition is devoted to a multi-year and on-going exploration of Moose Brook, a quiet New Hampshire stream. To create these photographs, Briggs sets out in a kayak, at dawn, to fully immerse herself in the landscape. With her keen eye, she then selects places within the wetland that are peaceful and contemplative, yet visually complex. Pattern, color, shadow, and reflection all interact to form dynamic images of near-hallucinatory clarity. The modest Moose Brook is thus made marvelous – with shifting spaces, uncertain scale, and indeterminate points of view. Briggs renders a prosaic and familiar New England landscape extraordinary, pulsing with light, life, and magic.
 Eleanor Briggs was the First Prize winner in last summer's 79th Annual Regional Exhibition of Art & Craft at FAM.