February 11, 2018 – June 3, 2018
Fantastical, Political presents works by five contemporary New England artists: Dave Cole, Cynthia Consentino, Mohamad Hafez, Dinorá Justice, and Joo Lee Kang. Their absurd and extravagant integration of decorative techniques—marbling, blue-and-white ceramic traditions, and architectural ornament, among others—will inspire you to look past decorative appeal to uncover political content. In this exhibition, the "fantastical" is leveraged as political commentary, stretching far beyond themes related to governmental affairs.
Fantastical, Political has been supported by a grant from the Artist's Resource Trust.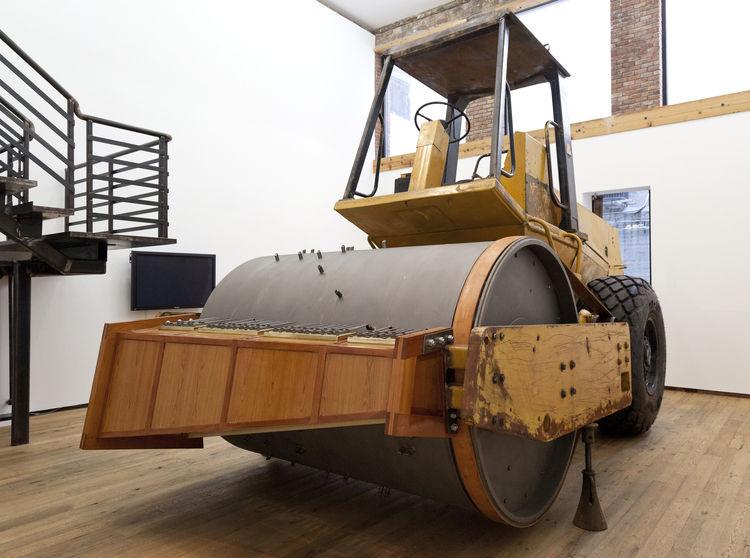 DAVE COLE, THE MUSIC BOX, 2012, CATERPILLAR CS-553 VIBRATORY ROLLER-COMPACTER WITH CHERRY WOOD, SPRING STEEL AND UNITED STATES NATIONAL ANTHEM (ARRANGED FOR STEAMROLLER), 8 X 19 X 11 FEET, COURTESY OF THE ARTIST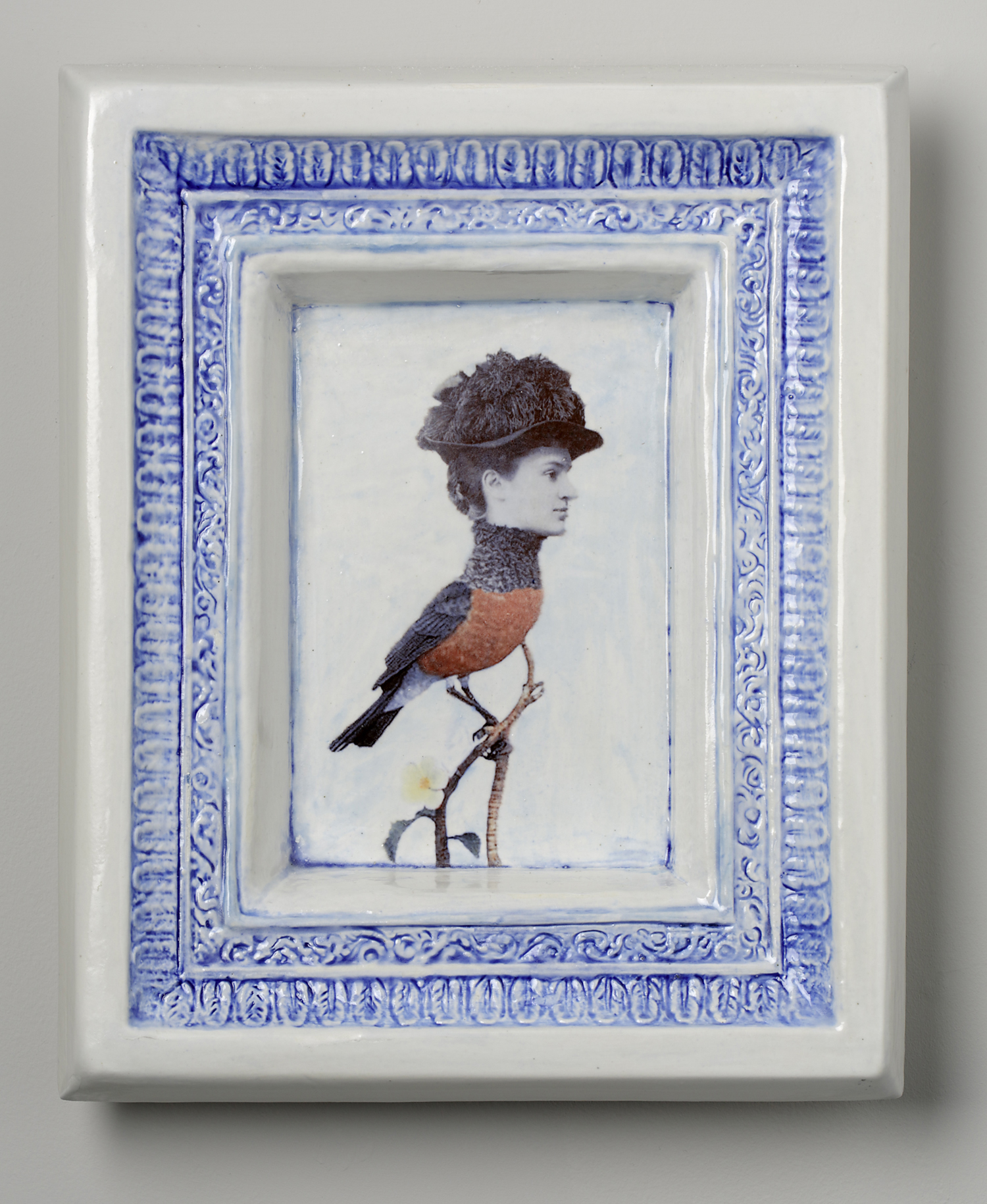 CYNTHIA CONSENTINO, FRAMED: VICTORIAN BIRDIE, 2014, EARTHENWARE, GLAZE, CERAMICS DECALS, 10 ¾ X 8 ¾ X 2", COURTESY   OF THE ARTIST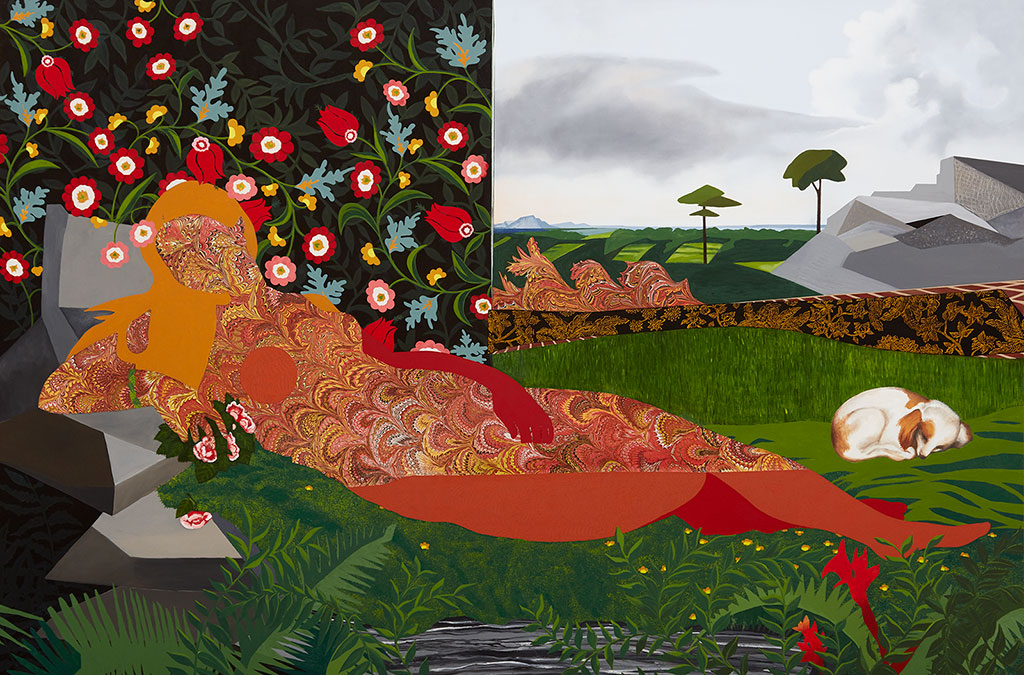 DINORA JUSTICE, PORTRAIT NINE – AFTER TITIAN AND GIORGIONE VENUS OF URBINO, 2017, OIL AND ACRYLIC ON CANVAS, 40" X 60", COURTESY OF THE ARTIST AND GALLERY NAGA