JOYRIDE: CARS IN AMERICAN ART FROM THE TERRY AND EVA HERNDON COLLECTION
---
September 25, 2021-January 9, 2022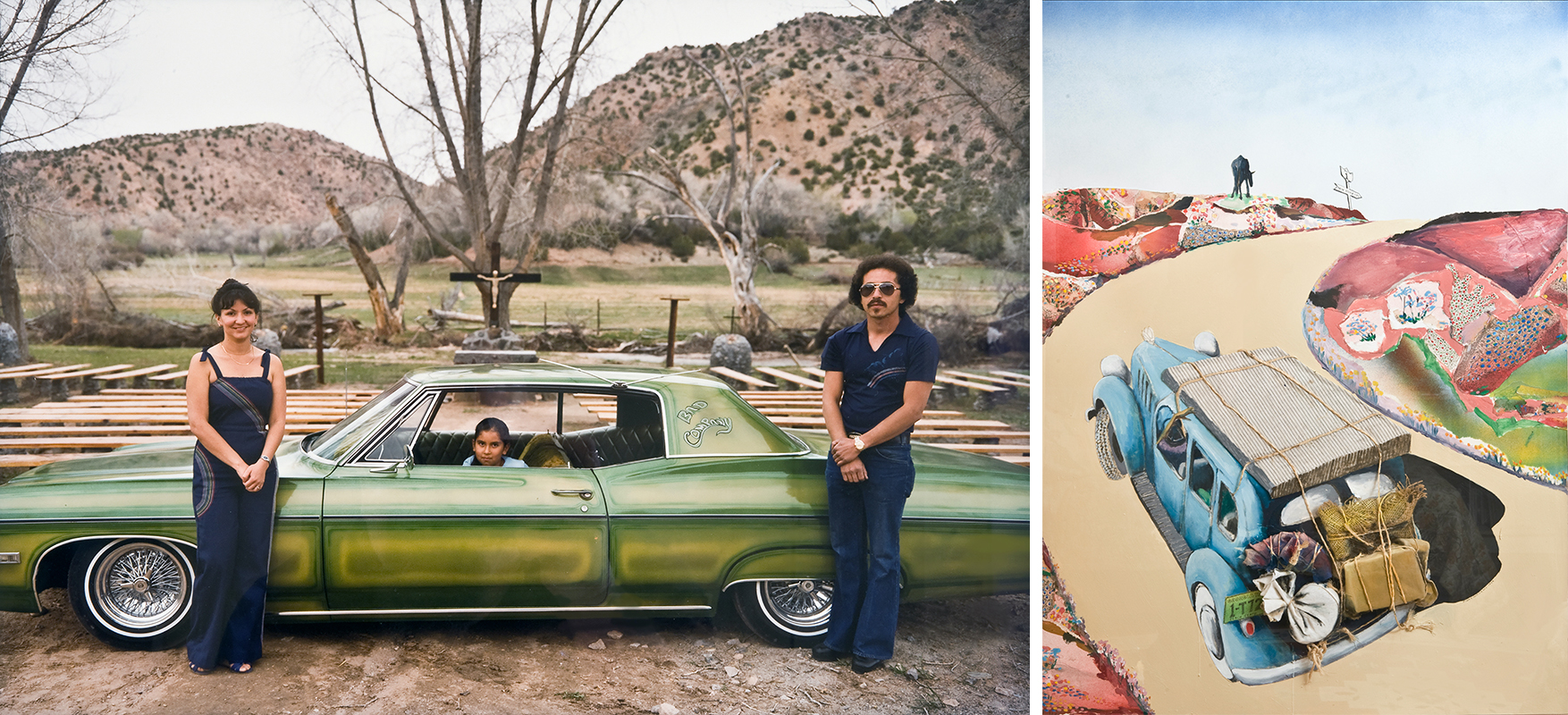 (Left) Meridel Rubenstein (US American, b. 1948), Paul, Annabelle, & Paul Medina, Chimayo 68 Chevy Impala, 1980, ektacolor photograph, 24" x 28". Courtesy of Terry and Eva Herndon.
(Right) Benny Andrews (US American, 1930–2006), Northbound, 1996, oil and collage on paper, 39" x 27". Courtesy of Terry and Eva Herndon.
(Cover Image) Jacques Henri Lartigue (French, 1894-1986), Le Grand Prix ACF (detail), 1913, gelatin silver print, 16″ x 20″. Courtesy of Terry and Eva Herndon.

Since their first manufacture in the United States in the late 19th century, cars have influenced and transformed the American landscape, economy, and social and political systems. They are both practical machines and iconic symbols of movement, freedom, adventure, and much more. In the collection of Terry and Eva Herndon, American artists of the 20th and 21st centuries highlight how the car has impacted our lived experience, collective and personal histories, and ideas about American identity. This exhibition is a joyride through these collectors' unique perspective on a century of art and the automobile.