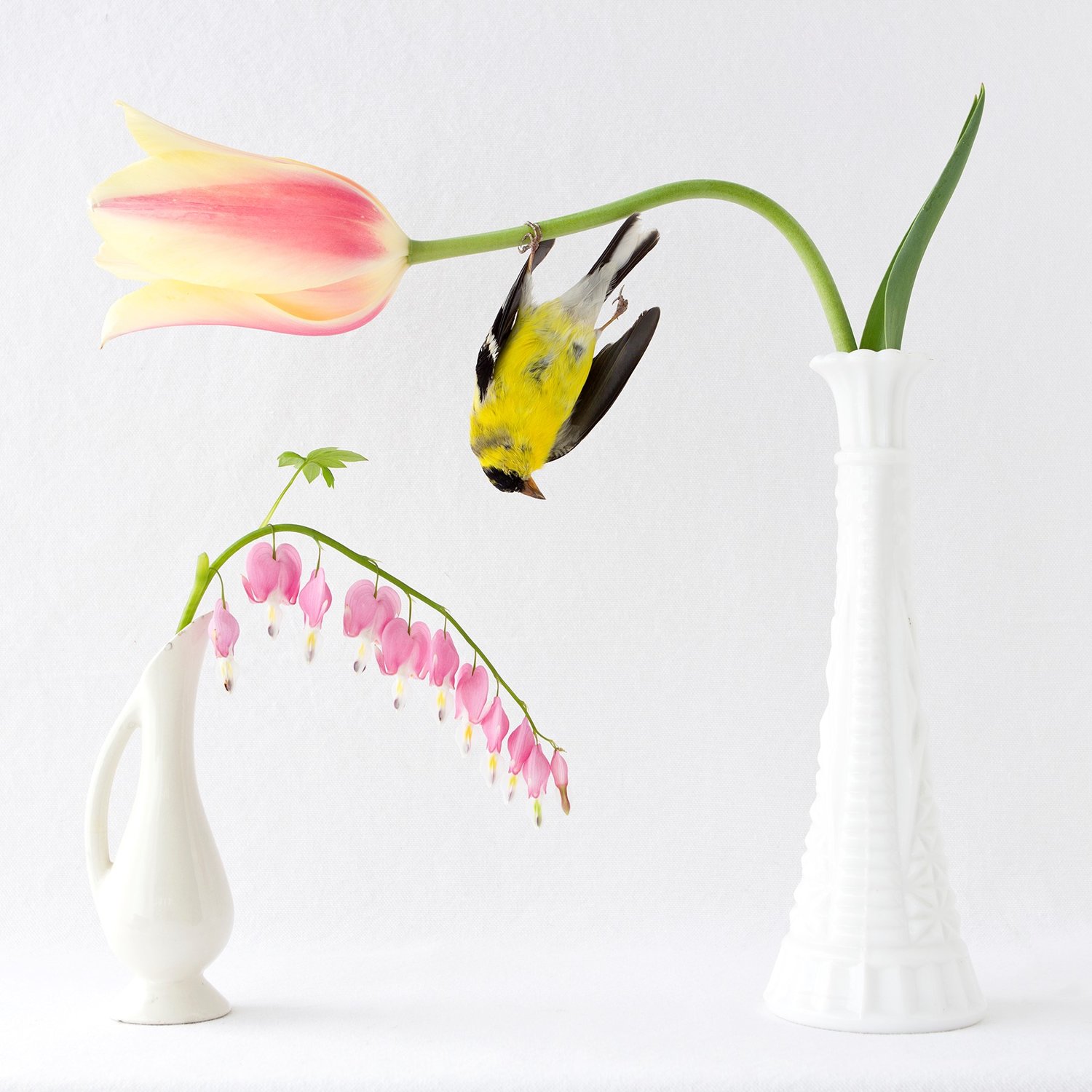 IMAGE CAPTION: KIMBERLY WITHAM, STILL LIFE WITH GOLDFINCH, BLEEDING HEART AND TULIP, 2011, DIGITAL C-PRINT, 20 X 20 INCHES. COURTESY OF THE ARTIST AND GALLERY KAYAFAS, BOSTON, MA.
Still Life Lives! is a group exhibition that celebrates the vitality of the still life tradition and its themes of beauty, bounty, darkness, fragility, and fleeting moments. Still Life Lives! features paintings from FAM's permanent collection – gorgeous florals and fruits by Nell Blaine, Marc Chagall, Henri Fantin-Latour, William Harnett, Walt Kuhn, Georgia O'Keeffe, and Marguerite Zorach, to name a few – surrounded by striking examples of the genre by over twenty contemporary New England artists. Still Life Lives! and its programs are funded in part by the Elsi D. Simonds Lecture Fund.
With Still Life Lives!, FAM introduces our new Learning Lounge, a gallery of fun educational activities for all ages. Learn more about the art of still life, and the exhibiting artists, in the Learning Lounge.
This program is funded by a generous grant from the Clementi Family Charitable Trust.
Featured Still Life Lives! artists include: Thomas Birtwistle, Michael Bühler-Rose, Caleb Charland, John Chervinsky, Emily Eveleth, Aaron Fink, David Furman, Matthew Gamber, Cynthia Greig, Judy Haberl, Elisa H. Hamilton, Jon Imber, Catherine Kehoe, Mary Kocol, Elizabeth Kostojohn, Pat Lasch, Laura Letinsky, Catherine McCarthy, Mary O'Malley, Olivia Parker, Scott Prior, Shelley Reed, Justin Richel, Janet Rickus, Evelyn Rydz, Victor Schrager, Tara Sellios, Randal Thurston, Kathleen Volp, Deb Todd Wheeler, and Kimberly Witham.