SCENES IN CIRCULATION:
WINSLOW HOMER'S AMERICA 
---
January 11 – August 30, 2020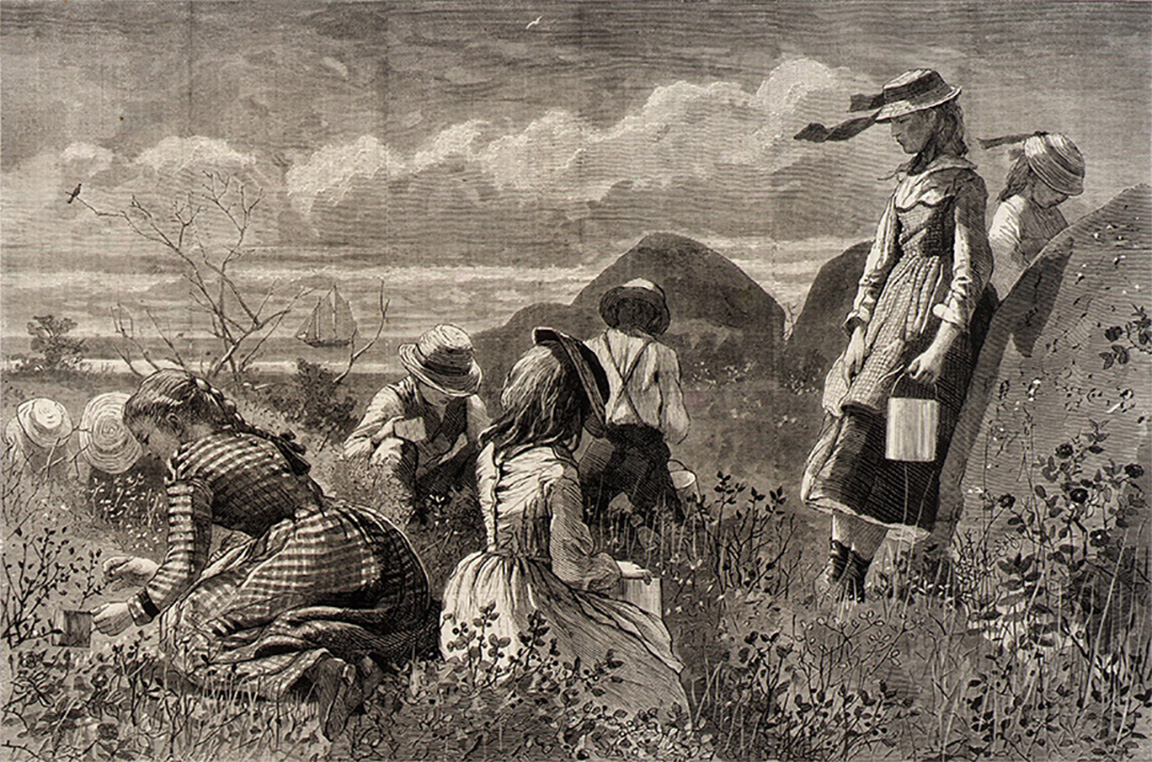 Winslow Homer, Gathering Berries, 1874, wood engraving for Harper's Weekly, 9 1/8" x 13 5/8". Gift of Chris Welles Feder in memory of Irwin Feder, 2018.218.37. 
Before his famed paintings, Winslow Homer's (1836–1910) artistic vision was largely realized in a mass-produced, ephemeral medium: the magazine illustration. In fact, the Boston-born artist's only formal artistic training was in the workshop of the local commercial lithographer, J. H. Bufford. During the mid-19th century's "Golden Age of Illustration," Homer produced hundreds of images for the pages of popular periodicals like Harper's Weekly. 
A collection of 46 recently-acquired Winslow Homer wood engravings dating from 1858–1875 will be on view at FAM, offering a rare glimpse of the prints as a collective body. Together, the prints trace developments in Homer's compositional strategies and preferred subjects—domesticity, leisure, and manual labor, all set against idyllic New England landscapes—that continued even after he abandoned illustration in the late 1880s. The images also cultivated a specific vision of America during an era of immense social, political, and technological transformation. They would have been printed by the thousands and purchased widely by an increasingly literate middle-class population. Homer's illustrations provide insight into the production and circulation of images that masterfully encapsulated America at this moment. 
This exhibition is made possible by Chris Welles Feder's generous donation of Homer's wood engravings.